Marking a Milestone – www.campusdrugprevention.gov Turns Five
Image

---
Marking a Milestone – www.campusdrugprevention.gov Turns Five!
-   Richard Lucey, Jr.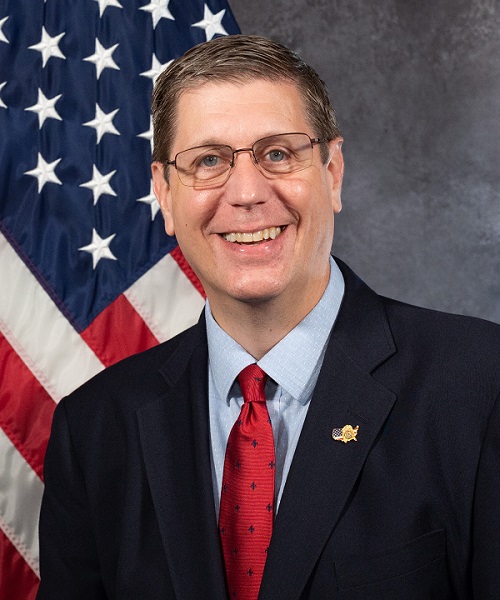 As www.campusdrugprevention.gov marks its five-year "birthday," now is a good time to reflect on the Drug Enforcement Administration's efforts to enhance its outreach and prevention support to colleges and universities.
In the 6 years since I joined DEA, our portfolio of resources to support professionals working to prevent drug use and misuse among college students has grown by leaps and bounds. And that portfolio wouldn't exist without you, because as we know in the prevention field, people support what they help create. As DEA considers the resources it develops for prevention professionals at institutions of higher education and their surrounding communities, we work to ensure those resources are reviewed at the conceptual and draft stages by the people who will be using them. Soliciting and compiling feedback from campus- and community-based prevention professionals is a vital step in producing materials that are not only unique, but also are beneficial to advancing drug use prevention efforts at colleges and universities.
When DEA launched www.campusdrugprevention.gov in July 2017 as a one-stop resource for professionals working to prevent drug misuse among college students, it was done with significant input from faculty members, student health center staff, and student affairs personnel at colleges and universities around the nation, as well as our federal partners. Since then, we not only redesigned the website, but also adding new sections and resources.
While prevention practitioners in higher education impressed upon DEA the importance of having a comprehensive website on preventing drug use among college students, it was important to ensure the website was not simply a compilation of materials and resources posted online. In the fall of 2021, the website's design underwent a bit of a refresh, in the hopes it is visually appealing while making information easy to locate. We continue to choose topics that are important to the drug use prevention field, including data and research articles; current facts about a wide-ranging variety of drugs, including their appearance, paraphernalia, and effects on the mind and body; and guidance on how to help a friend who you think might have a drug problem.
One of the most urgent and high-profile topics currently on DEA's radar is the danger surrounding fake pills, which is why we issued a Public Safety Alert in September 2021 to warn the public about the alarming increase in the availability and lethality of fake prescription pills in the United States. DEA has determined that four out of ten DEA-tested fentanyl-laced, fake prescription pills contain at least two milligrams of fentanyl—an amount that is considered to be a lethal dose. We were quite pleased when colleges and universities around the nation started to adopt the initiative in an effort to educate their student populations. You can learn about these efforts at www.campusdrugprevention.gov/onepill.
The most significant new section to www.campusdrugprevention.gov is the page dedicated to Prevention with Purpose: A Strategic Planning Guide to Preventing Drug Misuse Among College Students, which was launched in January 2020. Located at www.campusdrugprevention.gov/preventionguide, the strategic planning guide aligns the well-known Strategic Prevention Framework with efforts to prevent drug misuse among college students. The guide provides a roadmap for college -and university-based prevention professionals to collaborate with a wide range of stakeholders, from students to administrators, to address campus-wide drug misuse issues.
In addition to the flagship strategic planning guide, the webpage also features the following:
The website continues to feature Prevention Profiles: Take Five, our award-winning podcast series highlighting current and emerging issues in preventing drug use among college students, and Views from the Field, which are guest articles offering various perspectives about drug use prevention in higher education.
DEA welcomes your input on www.campusdrugprevention.gov, so if there is content or features you would like us to consider including on it, submit your comments to community.outreach@dea.gov.
DEA continues to strive to work in tandem with its partners, whether cosponsoring its annual Red Ribbon Week Campus Video PSA Contest with the Center for Substance Abuse Prevention, collaborating with NASPA—Student Affairs Administrators in Higher Education on its annual Strategies Conference, or working with the International Association of Campus Law Enforcement Administration to promote National Prescription Drug Take Back Day.
Drug use and its related negative consequences among college students continue to be prevalent and demand our attention. Although funding and other resources to prevent drug use among college students are not as abundant as they once were, DEA looks forward to continuing collaborating with its various partners. The safety and health of our nation's college students depend on it.
Rich Lucey is a senior prevention program manager in the Drug Enforcement Administration's Community Outreach and Prevention Support Section. Rich plans and executes educational and public information programs, evaluates program goals and outcomes, and serves as an advisor to the Section Chief and other DEA officials on drug misuse prevention and education programs. Rich formerly served as special assistant to the director for the federal Center for Substance Abuse Prevention, and worked as an education program specialist in the U.S. Department of Education's Office of Safe and Drug-Free Schools.