In the Broadway musical Rent, during the song Seasons of Love, the cast sings of 525,600 minutes, and asks how do you measure a year in a life. As www.campusdrugprevention.gov marks its one-year anniversary, now is the perfect time to reflect on the Drug Enforcement Administration's (DEA) efforts to enhance its outreach and prevention support to colleges and universities.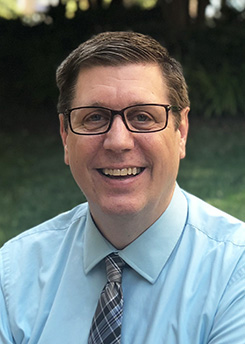 Richard Lucey Jr.
When I joined DEA two years ago, one of the charges given to me was to increase the agency's interactions with institutions of higher education, beyond recruitment fairs and enforcement actions. DEA recognizes that college students' rates of marijuana use; prescription drug misuse, especially the non-medical use of prescription stimulants; and other drug use are of particular concern. Therefore it is important to DEA to develop products to help professionals working to prevent drug abuse among college students.
 
The first two products—fact cards on marijuana use and prescription drug misuse among college students—were quietly rolled out by simply posting them on DEA's website. But then, after some audacious thinking and gathering significant input from faculty members, student health center staff, and student affairs personnel at colleges and universities around the nation, DEA launched www.campusdrugprevention.gov in July 2017 as a one-stop resource for professionals working to prevent drug abuse among college students.
 
In the Broadway musical Sunday in the Park with George (sensing a theme yet?), the song Putting It Together speaks of "having just a vision's no solution, everything depends on execution," and those words rang crystal clear during the development and execution of www.campusdrugprevention.gov. While prevention practitioners in higher education impressed upon DEA the importance of having a comprehensive website on drug use among college students, a resource that didn't currently exist, it was essential to ensure the website was not simply a hodgepodge of materials and resources posted online.
 
Hopefully you'll notice the crispness of the website's design, which is intended to be graphically appealing while making information easy to locate. We chose topics that are important to the drug abuse prevention arena, including data and research articles; current facts about a wide-ranging variety of drugs, including their appearance, paraphernalia, and effects on the mind and body; and guidance on how to help a friend who you think might have a drug problem.
 
The website also features Views from the Field, which are guest articles offering various perspectives about drug abuse prevention in higher education, and Prevention Profiles: Take Five, our new podcast series highlighting current and emerging issues in drug abuse prevention among college students. DEA plans to launch new features on the website over the next few months, so be on the lookout for them.
 
DEA welcomes your input on www.campusdrugprevention.gov, so if there is content or features you would like us to consider including on it, please submit your comments to community.outreach@usdoj.gov.
In the Broadway musical A Chorus Line (my roots in musical theatre are really showing now), the show-stopping finale One showcases the entire ensemble completely in step with one another, with no one pulling focus and everyone working toward a common goal. That is my vision not only for drug abuse prevention in higher education but also for DEA's collaborations.
 
DEA continues to strive to work in tandem with its partners, whether co-sponsoring the Red Ribbon Week Campus Video PSA Contest with the Center for Substance Abuse Prevention, collaborating with NASPA—Student Affairs Administrators in Higher Education on its annual Strategies Conference, or working with the International Association of Campus Law Enforcement Administration to promote National Prescription Drug Take Back Day.
 
Drug use and its related negative consequences among college students continue to be prevalent and demand our attention. Although funding and other resources to prevent drug abuse among college students are not as abundant as they once were—even just five years ago—DEA looks forward to working as one with its various partners. The health and safety of our nation's college students depend on it.
 
 
Richard Lucey, Jr. is a prevention program manager in the Drug Enforcement Administration's Community Outreach and Prevention Support Section. In this role, Rich plans and executes educational and public information programs, evaluates program goals and outcomes, and serves as a policy and program advisor to the Section Chief and other DEA officials on drug abuse prevention and education programs. Rich formerly served as special assistant to the director for the Center for Substance Abuse Prevention in the Substance Abuse and Mental Health Services Administration, where he advised the director on the Center's efforts to prevent substance abuse and promote mental health among college students. Rich also formerly worked as an education program specialist in the U.S. Department of Education's Office of Safe and Drug-Free Schools, where he was responsible for communicating the principles around evidence-based drug abuse and violence prevention strategies in higher education.