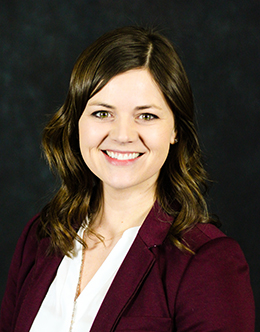 Bethany Mauch
One of the greatest challenges as a prevention professional in higher education is developing messages and education that will resonate with students. Jargon gets in the way, communication channels are a guessing game (and seem to change by the day), and what to say to a Generation Z student is always difficult. Essentially, how will our message be relevant to our students?
 
The moral of our "relevancy" story is twofold: listening and letting go. By embracing these two things our "Live Your Best Life" video won the 2018 Red Ribbon Week Campus Video PSA Contest, sponsored by the Drug Enforcement Administration and the Substance Abuse and Mental Health Service Administration. Winning entries are 30-60 seconds in length and focus on the dangers of alcohol and other drug misuse among college students. As the contest winner, the North Dakota State College of Science ATOD Prevention Team received $3,000 to support our campus's drug abuse prevention efforts.
 
To listen, we had to go back to the basics – buying lunch for the students. Lunch lured a group of diverse students into a safe space where we conducted a brainstorming and discussion session – an informal focus group. During that lunch, all sorts of ideas came out: students rapping, the college president singing, and videos of fainting goats. Although their ideas were unconventional, authentically tapping into the minds/interests of our students provided valuable insight into what resonates with them.
 
Following that brainstorming session, the unthinkable seemed to emerge: screaming goats. Yes, goats…like the farm animal. To say that the professionals in the room were hesitant is a gross understatement, but this is where letting go comes in. The concept for the video (complete with live goat) emerged – and the students could not stop talking about it.
 
In the end, the finished video educated students on how to be their own G.O.A.T. (Greatest of All Time) by making responsible choices related to alcohol and other drugs. The students involved took pride in the video's creation and essentially did the marketing for us, sharing it repeatedly on social media.
 
Unfortunately, although the 2016 G.O.A.T. (Stop and Think) video did not win the 2017 Red Ribbon Week Campus Video PSA Contest, the concept of incorporating student-generated ideas proved to be a win. We once again held an informal focus group and students were able to generate another video idea ("Live Your Best Life"). Students were sharing, singing along, and talking about the video – and as prevention professionals, we knew if they were talking about it, they were thinking about it, which is a victory for a two-year college in the upper Midwest.
 
To capitalize even further on this original educational content, the team created catchy e-mails, infographics, table tents, a webpage that features ATOD-related videos (NDSCS.edu/VideoBuzz), and hosted other events that further educated students on the prevention messages originally shared in the video.
 
Will students' ideas always work? No. However, by starting to listen and taking those off-the-wall ideas and incorporating educational aspects, they create "a-ha moments" for both professionals (learning how to reach our students) and for students (education and entertainment).
 
At NDSCS, this has become one of our go-to strategies to educate students. We favor it, because it is not only educational and fun for all involved, but also it embodies the voice of our students.
 
This campaign also created a positive unintended ripple effect within our college. The infographic used to highlight the video is now just one example of many eye-catching infographics used at NDSCS to educate students on a variety of topics that can affect their success.
 
Due to ongoing education and prevention efforts, NDSCS has experienced a decline in past 30-day student alcohol use, moving from 76.8% in 2008 to 61.5% in 2016, and overall is experiencing less alcohol and other drug-related negative consequences among students.
 
In the end, if a student approaches you and demonstrates enthusiasm about an idea, don't count it out. Instead, determine how this creative concept can enhance an educational message. It could become an impactful campaign worth sharing and maybe it will be a $3,000 G.O.A.T. idea.
 
 
---
Bethany Mauch has served as the Alcohol, Tobacco, and Other Drug Prevention Specialist at the North Dakota State College of Science (NDSCS) for the past nine years. During her tenure, she implemented innovative and evidence-based practices to lower high-risk drinking and other drug use; specifically, during this time, past 30-day alcohol use for students under 21 decreased from 76.8% to 61.5%. As part of a comprehensive ATOD prevention framework, Bethany guided NDSCS to adopt late-night alternative programming, which led to a significant increase in student participation with all co-curricular events. Additionally, she is active in assessing prevention efforts, implementation of evidence-based strategies, and presented at numerous higher education prevention conferences. She has a bachelor's degree in criminal justice from North Dakota State University and is an active volunteer on various community prevention boards in the tristate area.