Last year, in early October, a colleague forwarded me the call for submissions for the DEA's first annual Campus Video PSA Contest. Of course I was familiar with Red Ribbon Week, which occurs annually on October 23-31, but had not heard about the video PSA contest. After looking over the information, I thought about it, but initially did not seriously consider entering. I had never made a video, and although I was interested in the power that video messages could have it seemed like too big an undertaking (especially in October, which we all know is a very hectic time in higher education!).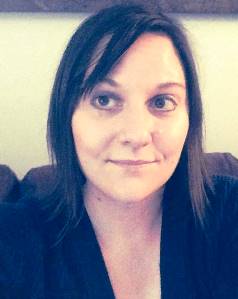 Michelle Morrow
Reading about the contest made me consider what type of video I would make (I thought, maybe I could pull something together for the following year?). There was an idea for a campaign that I was trying to finalize. I wanted the campaign to promote students' priorities and what prompts them to make healthy choices (i.e., avoiding substance use). I landed on "Why Not", as in, why don't students use substances? What is important to them? I thought that by pulling together a group of students and generating a discussion about their "Why Not," there would be enough of a start to the campaign to create a video. As the idea formed more fully, I became excited about creating the video, and decided to move ahead with it.
The students I reached out to were responsive, and we met and came up with an initial list of why nots. The students were also game for being in the video and sharing their Why Not. The filming took about an hour, and I edited the segments together.
Creating the video PSA was an extremely positive experience. I think the contest helped me clarify my ideas and move forward with them. Even if we had not won the contest, it would have been valuable. Since creating the Why Not video, we have used it at various prevention programs, and we have moved forward with the Why Not Campaign through interactive educational tables across campus. We have plans to create additional Why Not PSAs for different student groups, and some film students have expressed an interest in helping to work on this project.
So, if you are considering entering the Red Ribbon Week PSA contest, I guess I have one question for you: WHY NOT?
Watch Morrow's winning "Why Not?" PSA below: