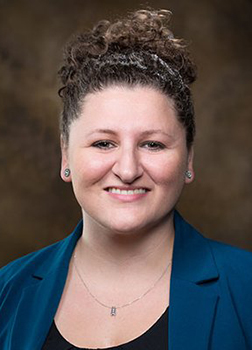 S. Nicole Ferguson, M.Ed.
As college landscapes change, student behavior seems to remain a constant. Sure, they find new techniques and new, creative ways to commit violations, but generally speaking, it's all the same. This notion is something student conduct administrators (sometimes known as judicial officers) deal with on an annual basis. Every school year, we eagerly wait as our halls begin to fill with students and our classrooms are prepared to teach ready minds. All we ask ourselves is…what now? We make signs, we post information on our websites, we collaborate with colleagues, and we modify our "codes." We excitedly develop creative ways to prevent alcohol misuse and illicit drug use. School begins and, then, a flood of reports about students abusing alcohol and other drugs. This is enough to make us all wonder why we do what we do.
 
The answer is, ultimately, they truly are better off with us than without us. What we know is, our efforts are not all lost. Student drinking behavior has decreased over time (NCHA, 2018). Students' perceived alcohol use on college campuses is approximately 93%, when the actual use of their peers is only 62% (NCHA, 2018). With regard to marijuana use, student perception is that 87% of their peers use when the reality is that only 21% of students report marijuana use in the past 30 days (NCHA, 2018). Prescription drug use is reported at approximately 11% for students who report using drugs that are not prescribed to them (NCHA, 2018). Based on this information, it would seem that our main focus may need to shift to ensuring college students understand the realities behind marijuana and alcohol use on campus. The limitation to this, however, is convincing others and creating the buy-in we need on our campuses to show a need for this focus.
 
Currently, the national landscape is highly focused on sexual misconduct. The reality is 11.2% of all students on college campuses experience rape or sexual assault (RAINN, 2019). Comparatively, 50% of college students state high-risk behavior related to drugs and alcohol (NCHA, 2019). While we all hope that sexual misconduct statistics could be zero, it calls to question whether the focus should not be more related to the behaviors engaged in while consuming alcohol or abusing substances that affect at least half of the college student population across the nation. Students engaged in this behavior report doing something while intoxicated that they later regretted, forgetting their actions or where they were when they were consuming alcohol, getting into legal trouble or being arrested, having sex with someone without their consent, having unprotected sex, physically injuring themselves or someone else, or seriously considering suicide, all in the last 12 months. If we know these behaviors are concerning, why then is more money, education, and training not put into this awareness and prevention?
 
As a conduct officer, I believe this is because our focus is needed in too many areas. We cannot be expected to educate, prevent, remedy, and resolve all of these issues through our conduct or judicial offices on campus (many of us in single-person offices). What we must do is band together as entities who all want to see these numbers reach 0%. Conduct offices cannot be the sole holders of this knowledge. We must work with faculty, presidents, administration, boards of governors, and anyone who may be making decisions related to funding and policy so they understand the extent of the needs of our campuses. In addition, we as conduct administrators should collaborate with law enforcement, legal counsel, DEA, the Association for Student Conduct Association, Greek organization leaders, local and state legislators, and others to ensure we are all sharing the same language and fighting the same fight. The best way to get these numbers down to zero is to combat the issue on a united front as colleges, communities, and a country. The best way to start is a phone call to a colleague you don't know yet but is already your partner on the battlefield.
 
---
S. Nicole Ferguson, M.Ed., is the Director of Student Conduct and Community Standards at Colorado State University-Pueblo. Nicole serves as the Coalition for Higher Education Associations for Substance Abuse Prevention representative for the Association for Student Conduct Administrators and as the former representative for the state of Colorado. Prior to working in higher education, Nicole worked for the State of Arkansas as a Drug Court Counselor and a Family Service Worker for the Department of Human Services. Nicole holds two degrees from the University of Arkansas - a bachelor's degree in psychology and a master's degree in education. Nicole is currently a doctoral student at the University of Colorado-Colorado Springs and has dedicated her research to student self-efficacy and well-being.