Welcome to our newest website,
www.campusdrugprevention.gov
, created as a one-stop resource for professionals working to prevent drug abuse among college students.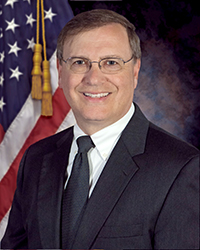 Chuck Rosenberg, DEA Acting Administrator
"Isn't the DEA only an enforcement agency?" No, though our primary mission is to enforce the nation's drug laws.
"Why is DEA highlighting prevention?" Because we also have a responsibility to educate the public about the dangers and consequences of drug abuse, based on facts and scientific evidence. Indeed, we have been involved in prevention efforts for the past 30 years.
This new website is our latest effort to support drug abuse prevention efforts on college campuses and surrounding communities. Here you will find valuable information and resources, including data, publications, research, national and statewide conferences, and state and local prevention contacts, as well as resources available from our federal partners.
I hope you find this information useful.
Thank you for the work you do each and every day.