When sharing my prevention story, I often tease that I went from enforcement to prevention. That is partially true as I was a campus police officer prior to working solely in prevention. That switch isn't as farfetched as most would think. Enforcement plays an important role in prevention. In fact, you won't be able to implement environmental change strategies unless you collaborate with your law enforcement agencies.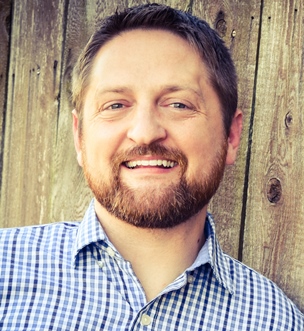 Dave Closson
Collaborating is exciting, but it also can seem scary – particularly for people unaccustomed to working with law enforcement. During my time as a campus police officer, I had the opportunity to collaborate with the student conduct office, health education resource center, counseling center, housing staff, athletics, and student government, and I was a member of the alcohol and other drug coalition. Through these collaborations I built my prevention knowledge, had access to more resources, and helped me reach more students. These efforts were a direct result of building lasting relationships, keeping an open mind to learning, and always looking to help each other.
 
I've put on my campus police officer 'lens' to share some suggestions for engaging and building relationships with your law enforcement agencies.
 
Be intentional
Engaging law enforcement won't "just happen." You will want to be purposeful and clear about your engaging strategies. Take time to understand the law enforcement roles, culture, and norms. Seek to see things through their eyes and understand why they do what they do. Be curious and learn.
Take your time
Great relationships are built on trust – and trust takes time to establish. Be prepared to invest the time needed to build strong relationships. You can't force trust or a relationship. This can cause individuals to disengage, lower buy-in and support, or lead to ineffective prevention activities.
Be flexible
There is no "right" way or "one size fits all" way to collaborate. Working with law enforcement can mean working in new ways. Officers may be assigned to working nights and unavailable during your business hours. They may need overtime approved by their supervisor prior to attending your events. They may be overloaded with calls for service, court testimony, investigations, or report writing. Understand and consider their situation - this shows that you value their partnership, contributions, and them.
Think win/win
Your strategic plan is complete. Motivation is high and you are ready to hit the ground running. Knocking on the police department's door with a to-do list of environmental strategies likely won't get you far. Take time to find ways to help, support, and recognize law enforcement's work. Putting others' needs first shows respect and that you care about them.
It's a journey
There are no shortcuts in collaboration. It may not be a straight road from point A to point B. There will be speed bumps, detours, and delays. Reflect on a road trip you have taken with a friend or family member – it was the journey that built the relationship stronger. Take your time and enjoy the journey.