As a recent college graduate, I can attest to how grateful I feel to have gotten an early start to my career in prevention. I have gained new skills that I will take with me through graduate school and my career, met new friends and colleagues, and had the opportunity to travel and learn in new places. I found the work that I was doing to be personally fulfilling and to be beneficial to our communities, especially the work I was doing on my campus as a peer educator and student leader. Fortunately, I never felt I had to be silent because I was a student rather than a staff member. In fact, the faculty and staff I worked with throughout my college career always encouraged me to speak up when it came to my thoughts, ideas, and experiences as a student. This led to many productive meetings, thoughtful discussions, new ideas, and collaborations.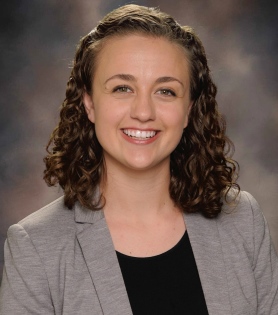 September Johnson
Including the student perspective can be especially important when it comes to alcohol and drug abuse prevention on campuses. When making decisions that will affect the majority of students, it is essential to bring in the student voice. Students can give you honest answers on how a decision, such as serving alcohol on your campus or making your campus smoke free, can affect their lives and learning experiences. They can encourage others to make thoughtful decisions to avoid negative health outcomes as well as promote healthy lifestyle choices. Students are your allies in prevention. They want to see their fellow classmates succeed and live healthy lives just as much as you do.
 
Here are three ways staff can engage students in campus-based drug abuse prevention:
 
Include students in committees and task forces: If your campus has an alcohol and other drugs task force or planning committees for various prevention initiatives your campus is sponsoring, invite students to the table to discuss the issues, brainstorm solutions, and reflect afterward. The new insights, perspectives, and energy the students provide can help make your programs and initiatives more successful and impactful.
Follow through with feasible student ideas: A simple tweak or change on campus might change the success of a program and influence healthier choices among students. If possible, include and carry out the ideas your students suggest. Their ideas can be new and relatable, which will lead to more student engagement and participation. At the same time, you can make sure you are addressing the needs of students and disseminating important information to them. Students trust their peers, so if students hear that an event or change was led by other students, it can lead to greater student buy in.
Encourage open dialogue and action: Student voices can be crucial to bring attention to issues surrounding prevention and foster harm reduction practices among fellow students. The students you work with also can be your biggest advocates among the senior-level administrators on your campus, since students do not have to follow "office politics" and can speak more freely about their concerns and experiences. Foster the voices of the students you work with and ensure your students are being taken seriously by other faculty and staff members. Their voice is important, so don't make decisions for students without asking them first. Let students join the conversation.