Reflections and the Importance of Unlearning
Image

---
Reflections and the Importance of Unlearning
-David Arnold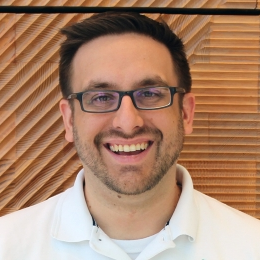 More than 10 years ago, I left campus prevention and took a position as the director of alcohol abuse and impaired driving prevention initiatives with The BACCHUS Network. Within a couple years, the organization became a part of NASPA and shortly thereafter, I was named the assistant vice president for health, safety, and well-being initiatives. The position represented an investment from the organization into a more strategic role with alcohol and other drug misuse prevention. I have been honored to be part of the national conversation.
This month, I am stepping away from that position and my work at NASPA as my husband and I take an adventure together. I will always think of campus alcohol and other drug misuse prevention as my true north. As I get ready to leave, I wanted to share my journey with all those who came before me and the folks who will continue on the work.
Most of my work in prevention has been about unlearning. Unlearning the easy solutions, the pull for prevention to be about "flash" and "fun," and unlearning the notion that there is a one-size-fits-all solution. Instead of mobilizing random prevention programs, which included the sometimes harmful high-visibility interventions like crashed cars and impaired vision goggles, our field has embraced an increased emphasis on evidence-based approaches to prevention, such as environmental management strategies, brief interventions, and social norms campaigns. But there is still a disconnect between what we know works (and doesn't) and what actually gets implemented.
The barrier between what's right and what's done was one which required an increase in strategic capacity with mid-level and upper-level administrators. Unlearning for myself was hard enough, but teaching other folks to unlearn has been the real challenge over the past decade. There have been incredible resources available to help drive the strategic implementation of the work. To this day, I still use the developed tiers of effectiveness from the NIAAA in 2002 when evaluating program selection to ask myself: Does this work in a college environment? Work outside of one and needs to be evaluated? Has a theoretical framework which says it should work? Has been proven not to work and shouldn't be invested in?
Today, we have more robust tools available to us as prevention professionals and administrators, including DEA's exceptional Prevention with Purpose strategic planning guide created by some of the most impressive minds in the field of collegiate alcohol and other drug misuse prevention.
But the unlearning must continue if we hope to stay the course of strategic prevention initiatives. And where I see that needed most is helping administrators, secondary audiences (like parents), and the broader community better to have faith in strategy and not be distracted by the flavor of the week.
Throughout my work with BACCHUS and NASPA, the sudden surge of interest in prevention almost always came from unsubstantiated panic about a novel substance or a novel administration of an existing substance. Within my first month with a national portfolio, I was interviewed about the epidemic of "butt-chugging." My parents were so proud.
But the story was always the same -- prevention of alcohol and other drug misuse requires systemic implementation, specific investment, and explicit outcomes to hold programs accountable to. That applies no matter what fad crosses our desks: eyeball shots, novel hallucinogens, powdered alcohol, heavily caffeinated alcoholic beverages, or even the current specter of blackout rage gallons (BORGs).
Despite knowing that strategy is more valuable, and a prevention field which has embraced evidence-based and evidence-informed practice, the funding and operation of prevention remains too stilted by the original framing of response that founded early prevention efforts from the 1980s and early 1990s. This is the main cause of why we as a field are so prone to distraction - that's how we're built! 
But there's too much on the line to "do things like they've always been done." With mental health discussed at all echelons of higher education, prevention needs to be represented since there are shared outcomes when it comes to our communities' ultimate well-being. Protective factors from alcohol and other drug misuse are shared among outcomes that mental health professionals advocate for (for example, making social connections and forming a support circle). Risk factors are equally represented. Wherein alcohol or drug misuse may be a function in the amelioration of suffering, we need whole community approaches to address the upstream protective and risk factors that are shared between mental health and prevention efforts.
And that collaborative work cannot end there. To be effective prevention professionals and student affairs administrators, we need to forge connections and uncommon partnerships to think bigger about the work. After all, "prevention happens 100 cups of coffee at a time."
While my time in the field is sunsetting, I have been so deeply gracious to everyone who has taken the time to work with me. This field, more than any other, was accessible and welcoming, and I appreciate the opportunity to be a small part of that. The future will require us to think and work differently to meet the needs of our students and our campus communities. Some of what the future holds will be new, but much of it will be the same issues with a new twist. I can only hope that there is much more unlearning on our horizon as we remain open to working together to address what comes next.
---
David Arnold is winding up his tenure as NASPA's assistant vice president of health, safety, and well-being initiatives, having joined the organization in 2014 after 10 years working in college substance misuse prevention. He has spoken at dozens of conferences regarding peer education, college substance misuse prevention, and health promotion. David has administered two statewide coalitions for chronic disease and substance misuse prevention in Colorado and Montana. He chaired the Coalition of Higher Education Associations for Substance Abuse Prevention and coordinated the NASPA Strategies Conferences focused on substance misuse prevention, sexual violence prevention, mental health, and well-being.