Safety concerns in college football had risen to such a crisis level a century ago that then-President Theodore Roosevelt, a big fan, demanded rule changes be made to protect students playing the sport. Today, other threats have the potential to undermine student success, contribute to aberrant behavior, disrupt career plans, and ultimately affect their quality of life. One of those threats is substance abuse.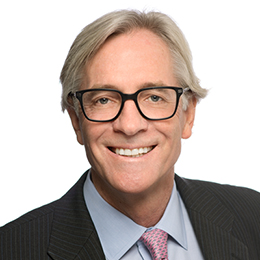 Dr. Brian Hainline
As the governing body for intercollegiate athletics, the NCAA prioritizes three important principles: academic success, student-athlete well-being, and fairness. Substance use among college student-athletes undermines each of these principles. The NCAA's national office shares the responsibility with its member institutions to deter drug use. It accomplishes this through its banned-drug policy, drug testing year-round and at championship events, and development of educational tools that are based on collected data and other evidence. On campus, member schools provide local interventions, which can include drug testing as a screening tool or a sanctioning strategy, and management strategies that emphasize the biological, psychological, and social factors related to a student-athlete's well-being.
 
To understand the role substance use plays among the more than 480,000 student-athletes competing in NCAA championship sports, the NCAA research department surveys a representative sampling of these students every four years. This survey has been conducted for more than 30 years, and the most recent 2017 Study of Substance Use of College Student-Athletes provides us a picture of trends and emerging issues. Overall, there have not been many dramatic changes. Alcohol, tobacco, and marijuana are the most widely used substances, and use has remained relatively steady over the past several survey periods. Use of medication for attention deficit hyperactivity disorder, with and without a prescription, has fluctuated between 4 and 9 percent of respondents reporting use within the past year. Narcotic pain medication use, with and without a prescription, has declined since 2013. Use among Division III student-athletes is typically higher than in the other two divisions. But when you compare those rates to substance use among other college students, the reported use is lower among student-athletes. The complete 2017 Substance Use Study data will be available in late spring at www.ncaa.org/research.
 
Data alone paint a partial picture. To complete the picture, the NCAA twice hosted a Doping, Drug Education, and Drug Testing Task Force, which brought together more than 20 experts working in the fields of Olympic drug testing, anti-doping research, prevention science, and drug education. The task force focused on the ethical considerations related to doping and performance drug use, the motivations for recreational drug use, the latest prevention science and deterrence strategies to reduce doping and substance abuse, and best practices to promote healthy choices to enhance athletic performance and life success. The meetings produced a number of recommendations:
 
Investigate and match interventions to the motivations for use.
Provide education and support to student-athletes for underlying issues that may drive drug use.
Prepare student-athletes to intervene effectively and safely with teammates and friends who are in distress or who are engaging in harmful behaviors.
Develop relationships and collaborate with campus professionals to identify mental health and addiction issues and to refer individuals to treatment services.
Address campus and departmental factors that contribute to or deter use; engage stakeholders across campus in developing policy; and coordinate effective educational programming and messaging.
Engage coaches in messaging, policy development, and education. Partner with coaches associations to carry messaging on expectations, health and performance issues, and intervention programs.
 
To support implementation of these recommendations, the NCAA developed the 2017 Substance Abuse Prevention Tool Kit, based on a framework developed by the Coalition of Higher Education Associations for Substance Abuse Prevention. As a higher education association, the NCAA recognizes the importance of working with campus colleagues to address this issue by targeting the individual, team, department, and campus environment to implement effective education, policy, and interventions. The NCAA tool kit includes a checklist to support a comprehensive approach to substance abuse prevention and identifies the following key resources:
 
Student needs assessment.
Institutional resource inventory.
Policy review and dissemination.
Collaboration strategies with campus prevention experts.
Student, coach, and faculty education and engagement, including a scripted PowerPoint to promote discussions on marijuana.
Screening and intervention.
Treatment and recovery resources.
Other available resources sponsored by the NCAA and its partners.
 
With these tools and a collaborative spirit across campus, NCAA member schools will be well-positioned to address substance abuse effectively, support student success on and off the field, and help create a lifelong path for health and well-being.
 
Brian Hainline, M.D., is the first chief medical officer of the NCAA and oversees the NCAA's Sport Science Institute. For more than 30 years, Brian has been actively involved in sports medicine.  He co-authored Drugs and the Athlete, and played a pivotal role in the development of drug testing and education protocols worldwide. He has served on the New York State Athletic Commission, the United States Olympic Committee's Sports Medicine Committee, and was a founding member of the Executive Committee of the American Academy of Neurology Sports Neurology Section, where he serves as chair. He was chief medical officer of the U.S. Open Tennis Championships for 16 years, and then served as chief medical officer of the United States Tennis Association before moving to the NCAA.