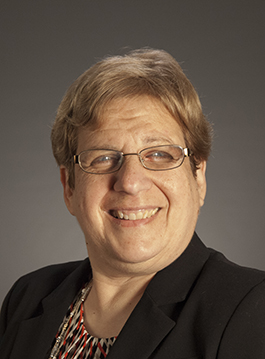 Dr. M. Dolores Cimini
Within the broad scope of the public health approach, there are many arenas in which trained peer educators can serve as allies to assist in our drug misuse prevention and intervention efforts. For example, these student leaders can help us develop, implement, and evaluate campus-wide media campaigns that correct norm misperceptions and encourage bystander intervention; carry out educational, informational, and screening activities; and operate referral services, such as hotlines, under professional supervision.
 
During the past several decades, workshops and training programs, conferences, and national and regional organizations for professionals supervising peer education programs have addressed areas such as student recruitment, member retention, and curriculum development. However, comparatively little attention has been given to the more basic areas that relate to the very foundations on which peer education programs are formed—the infrastructures that permit them to operate effectively, ethically, and safely, and the degree to which these programs work to change student behavior.
 
In particular, discussing the ethical challenges and liability issues inherent in peer education is essential to building and maintaining safe and sustainable programs. Such timely and important issues warrant discussion in light of both the expansion of peer education programs across the nation and, in these difficult economic times, the desire by some institutions of higher education to substitute peer educators as a more cost-effective alternative for trained prevention staff members lost in the face of downsizing of campus workforces.
 
For the past 28 years, I have had the privilege of leading a peer assistance program that has been in existence at the University at Albany for 50 years and has been a pioneer in the delivery of peer-facilitated hotline, education, and prevention services. When I began this endeavor as a new professional, I was aware of the many benefits of peer education to students delivering and receiving these services, but I could never have imagined some of the important considerations and potential costs associated with the decision to deliver peer education services on a college campus. Below are seven areas to consider when beginning or enhancing peer education programs that I have identified based on successes and challenges I have encountered over the years:
 
Determining a program focus. While having a program focus is important to guide the development of your peer education training program, it is important to keep in mind that our students are arriving to campus with increasingly complex substance use and associated concerns around physical and mental health, financial and food insecurity, and other challenges to their success. Consider training your peer educators about campus resources to address these general issues in addition to your primary program focus area.
Identifying staffing and resources for your peer education program. Leading a peer education program requires time and resources. Ensure your supervisory and training role is documented in your job description, you identify the resources you need to operate the program safely, and there is departmental commitment to peer education efforts.
Training and supervising peer educators. Be sure you develop both a clear and detailed training curriculum based on research and credible sources, and design evaluations to assess important learning outcomes in your peer educators. Have procedures in place to address situations in which students are not meeting learning outcomes. Once training is completed, be sure your peer educators are receiving ongoing professional supervision for their work to sustain quality and consistency.
Recruiting peer educators for your program. Be creative in recruiting peer educators. As students have many competing demands, be clear with them about the benefits they will experience in serving as peer educators. Seek nominations for potential peer educators from faculty colleagues, and share with potential peer educators that they have been nominated for this important role by a valued instructor. Once you engage students in your program, ensure there are efforts in place to reward them for their work and motivate them to offer their best to their fellow students.
Marketing your program. It seems as if the platforms from which college students receive information change almost daily. Remain current regarding communication methods that students use by asking them where they receive information, and be nimble and flexible in the strategies you use to convey prevention content.
Addressing potential liability issues. This is the least discussed consideration, but perhaps the most important one. Ensure that you have a formal relationship with each of your peer educators, either through an instructor-student-relationship within an academic credit-bearing course or via a formal appointment letter and work or volunteer contract that is in place for each of your peer educators. If your peer educators deliver hotline or coaching services, ensure that they are working under a licensed mental health professional on your campus or that you have a supervisory agreement in place with a local mental health or substance use service agency.
Evaluating your program. Evaluation is important in order to assess whether or not your efforts are working, as well as to justify the continuation of program support from your campus administrators and external funders. Make it a routine practice to collect data on your peer education efforts. Consider creating an "organizational resume" that summarizes the accomplishments of your peer education program. Do not hesitate to "brag" about program successes on your campus, and use the data you have collected to apply for campus, regional, and national awards.
 
While implementing peer education programs is very rewarding, there are also costs and even potential risks to doing this work. The time spent in weighing these benefits and costs is an investment not only in your success, but also to the longevity of your program and, most important, the health, safety, and welfare of your students and campus community. Take the time to evaluate your efforts, and have the courage to make changes to training and service models that may be outdated or unsustainable.
 
For a list of specific questions to ask when starting or enhancing a peer education program on your campus, click here. Also, be sure to check out the Peer Education Portal, the Drug Enforcement Administration's resource for students across the country to use in their prevention efforts, at https://www.campusdrugprevention.gov/content/peer-education-portal.
 
---
M. Dolores Cimini, Ph.D., is a New York State licensed psychologist who has provided leadership for comprehensive efforts in research-to-practice translation at the University at Albany since 1992. She is director of the Middle Earth Peer Assistance Program at UAlbany, an agency recognized as a model/exemplary program in alcohol and other drug misuse prevention by the U.S. Department of Education and the U.S. Department of Health and Human Services (Center for Substance Abuse Prevention). Dr. Cimini has published two books and numerous professional articles in both national and international refereed journals in the alcohol and substance use field and has earned two awards for excellence from the White House for her contributions to STEM mentoring. Dr. Cimini is a member of the Commission on Accreditation of the American Psychological Association and was the Past Chair of the APA Board for the Advancement of Psychology in the Public Interest, where she has had leadership for reviewing and disseminating APA's practice standards focused on serving diverse and underrepresented groups and the addressing of issues related to psychology and social justice.