The Impact of Stigma on Efforts to Reduce Substance Use
Image
---
The Impact of Stigma on Efforts to Reduce Substance Use
-Ryan Doyle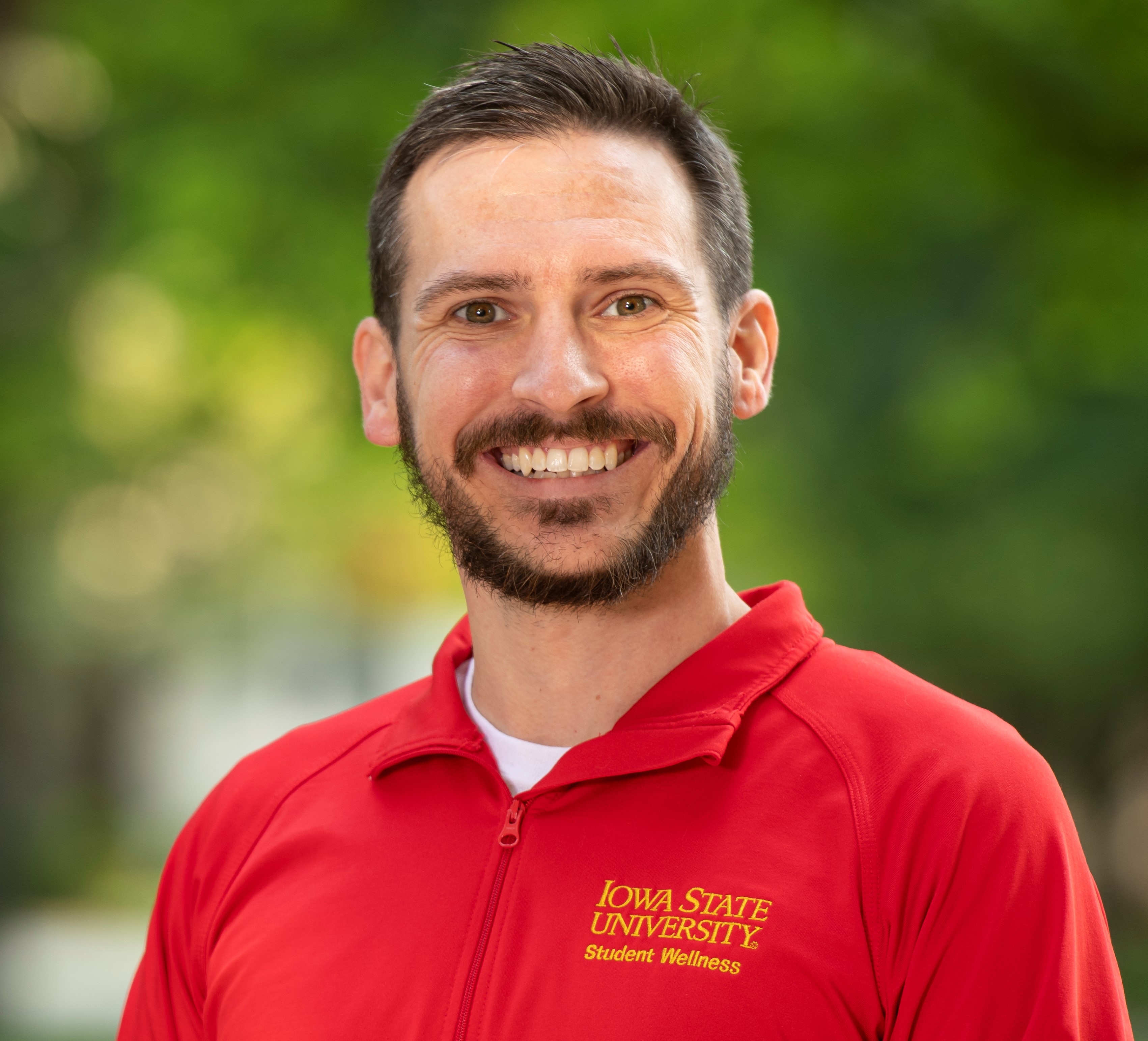 The Unrecognized Need for Recovery Support
Given that nearly 25% of 18- to 25-year-olds are estimated to have experienced a substance use disorder in the last year, the necessity of substance use prevention efforts on college campuses is often one that requires little explanation by preventionists.₁(tbl5.2B) Efforts to reduce harmful use can even be collaborative with a variety of staff and faculty who can contribute to these efforts on campuses. However, supporting students who are actively trying to help prevent themselves from continuing to use substances can be a much more divisive affair for both those in the prevention field and the campus environment at large.
In my experience, the idea of creating or sustaining support for persons who are in recovery from substance use disorder is often thought of solely as a clinical intervention, to be supported by counselors or trained medical staff and distinct from the efforts that many of whom have been practicing substance use prevention are familiar with. Relatively few people know about the spectrum of recovery support that can exist and there is sometimes disbelief that efforts are needed, with comments asking, "Do we even have any of those people here?" The answer is yes, persons in recovery from addiction are here; they are on most campuses, if not every campus. Failing to provide them with support contributes to lower GPAs, lower year-over-year retention, and greater dropout rates for institutions.₂₋₄
Lack of Recovery Inclusion into Prevention
How often do we see efforts to support students in recovery on campus combined with efforts to reduce problematic use? For many, institutional recovery support is nonexistent, with the Association for Recovery in Higher Education listing a total of only 150 Collegiate Recovery Programs across the country.₅ For those that do have institutional recovery support, that support can be included as part of the organization's substance use prevention efforts, combined with another office like a counseling center, or be a standalone department.
Traditional prevention efforts do not often consider recovery support as part of what they do. Using the Institute of Medicine Model, recovery support is primarily seen as being in the treatment or maintenance sides of the "IOM Protractor," instead of part of the prevention side.₆ The idea of needing recovery support is seen by some as only needed when efforts to prevent problematic substance use have been unsuccessful, rather than the inevitability we know them to be.
The process of including recovery support programs and staff in substance use prevention efforts on campuses can be made more difficult by negative attachments to the concept of recovery. Part of the negative attachment can come from the language. Terms such as "substance abuse prevention" are often what many prevention efforts are categorized under, despite numerous studies that indicate that terms like "substance abuse" generate stigma for those being referenced.₇₋₈ Though addiction prevention, support, and recovery is most accurate, the word "addiction" can scare people away, regardless of how relevant it is to the service being provided or work being done. When it comes to getting students engaged with recovery support services, attraction to services can be very difficult and using problematic language that exacerbates self-stigma is an unneeded additional barrier. There is a fine line between explaining services and triggering stigmas that prevent engagement.
Recommendations to Align Prevention Efforts with Recovery
Recovery support can include prevention and prevention efforts should at least be aware of and not working against recovery support – both can work to prevent problematic use of substances and prevent relapse for those in recovery from addiction. The first part of the process of building relationships with those who are in recovery is to try to eliminate as much harmful language as possible. I have found few times when "substance use" is not a better alternative when the term "substance abuse" is being used. Those who work in recovery advocacy know that saying "That person shared that they were a drug addict" differs substantially from saying "I heard them share their recovery story," despite similar information being conveyed by both descriptions. The Research Recovery Institute's Addictionary₉ is a great starting point to look at many common words that perpetuate stigma so you can work to remove them from how you are talking about people in recovery.
Once you have removed the problematic language, you must start getting those who are doing both recovery and prevention work in your area to the same table. Finding out who is providing recovery support in your area is a great first step – if the institution is not providing it, that does not mean someone else isn't. Alcoholics Anonymous, Narcotics Anonymous, Recovery Dharma, Wellbriety, SMART Recovery, and many more organizations are providing support to individuals in substance use recovery, largely for free, across the country and knowing what exists is crucial to referring those who need their help. In my experience, having people with lived experience in recovery as involved stakeholders in substance use prevention efforts can allow preventionists to more effectively use their resources and get a better understanding of what substance use trends are occurring.
By expanding who is included in providing recovery support on campus, we can exponentially increase the chances of connecting with those who can benefit from early exposure to it. The same way that we can bring bartenders into prevention efforts by giving them responsible beverage server training, we can bring many campus members into recovery efforts. Academic advisors, hall directors, and resident advisors, as well as faculty members have a very high chance of engaging with students who have substance involvement. I have seen the impact of providing them with tools to speak with students in a nonstigmatizing way about recovery and empowering them with knowledge about where and how to refer them to support. Providing Recovery Ally training is one way to accomplish this and has the added benefit of helping to create connections between silos on campus.
Action Steps for Connecting Prevention to Recovery
Preventing substance use and providing support to people in recovery, which prevents their relapse into substance use disorder, can and should be united efforts. The benefits of providing recovery support are numerous to both students and the institution. The steps involved are:
1) Working to eliminate stigmatizing language from both prevention efforts and to the extent possible, institutional language.
2) Connecting to and working with those who provide recovery support in your area, within or without your institution, can increase the effectiveness of your prevention efforts.
3) Calling in more campus stakeholders to connect students with recovery support by looking at how those who engage with students regularly can compassionately discuss recovery and refer them to existing resources.
References
₁NSDUH. National Survey on Drug Use and Health 2021.; 2022. https://datafiles.samhsa.gov/
₂Bugbee BA, Caldeira KM, Soong AM, Vincent KB, Arria AM. Collegiate recovery programs: A win-win proposition for students and colleges. Published online 2016. doi:10.13140/RG.2.2.21549.08160
₃Hennessy EA, Tanner-Smith EE, Nichols LM, Brown TB, Mcculloch BJ. A multi-site study of emerging adults in collegiate recovery programs at public institutions. Soc Sci Med. 2021;278:113955. doi:10.1016/j.socscimed.2021.113955
₄Ashford RD, Brown AM, Eisenhart E, Thompson-Heller A, Curtis B. What we know about students in recovery: meta-synthesis of collegiate recovery programs, 2000-2017. Addict Res Theory. 2018;26(5):405-413. doi:10.1080/16066359.2018.1425399
₅CRPs-CRCs. Association of Recovery in Higher Education: ARHE. Published 2023. Accessed April 25, 2023. https://collegiaterecovery.org/crps-crcs/
₆Springer JF, Phillips J. The Institute of Medicine Framework and its implication for the advancement of prevention policy, programs and practice. Calif Community Prev Initiat. Published online 2007.
₇Kelly JF, Westerhoff CM. Does it matter how we refer to individuals with substance-related conditions? A randomized study of two commonly used terms. Int J Drug Policy. 2010;21(3):202-207. doi:10.1016/j.drugpo.2009.10.010
₈Kelly JF, Wakeman SE, Saitz R. Stop talking 'dirty': clinicians, language, and quality of care for the leading cause of preventable death in the united states. Am J Med. 2015;128(1):8-9. doi:10.1016/j.amjmed.2014.07.043
₉https://www.recoveryanswers.org/addiction-ary/
---
Ryan Doyle, CPS, is the Substance Use Prevention, Education, and Prevention Strategy Specialist at Iowa State University in the Department of Student Wellness. He is a Certified Prevention Specialist and has been working with individuals in recovery professionally since 2017. As part of his work, he works to build recovery support for students on and off campus, reduce high risk substance use, and advocate for persons with lived experience of addiction.