Not that long ago, the nation's campus-based prevention professionals were loosely organized in part by the U.S. Department of Education and its funded Higher Education Center for Alcohol, Other Drug Abuse, and Violence Prevention (HEC), through an entity called The Network Addressing Collegiate Alcohol and Other Drug Issues (The Network). This group of national volunteers worked to disseminate evidence-based best practices to regions and campuses. At one point, The Network listed more than 1,600 campuses as members.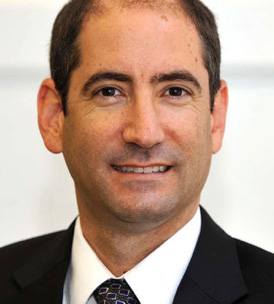 James Lange, Ph.D.
A few years ago, due to a lack of external funding, The Network's executive board voted to formally disband. While a loss to the field, there is now a resurgent interest in reestablishing a system for campuses to efficiently work together and learn from each other. Over the past year, some amazing developments in organizing campuses have occurred.
 
As background, it's important also to understand that many states have campus coalitions, funded through a variety of means, with the aim of enhancing alcohol and other drug misuse prevention efforts. Indeed, our current count shows approximately 33 states have such coalitions.
 
For a few years, various leaders in the field—including Dr. Eric Davidson of Eastern Illinois University and David Arnold of NASPA—Student Affairs Administrators in Higher Education—have compiled a list of state collaborative coordinators, and organized well-attended periodic conference calls allowing them to share important programs and updates with each other.
 
Building on this, the Higher Education Center for Alcohol and Drug Misuse Prevention and Recovery (HECAOD) has worked with NASPA to conceptualize a set of concrete actions to strengthen this effort and better organize the state coalitions. The HECAOD began by seeking and receiving a generous grant from the Conrad Hilton Foundation. With that grant, we have been able to invite and facilitate travel for all of the various states' coalition coordinators to come to Columbus, Ohio, this October to convene an organizational meeting. So far, it appears we'll have well over two-thirds of the states with coalitions represented.
 
For the campus professionals, this means if you are in a state with a coalition, it will now be increasingly better connected to the national field of prevention professionals. If you are not in a state with such a coalition, our goal is to better demonstrate the value of campuses working together, and perhaps your state will be more ready to organize one in the near future. And finally, if you are not sure if your state has a collaborative, or if your campus is not currently a member of one, it's time to investigate what is happening in your state, and see how you can link your activities to those of your peers.
 
For more information or help finding your coalition, the HECAOD can help; visit https://hecaod.osu.edu/contact-us/.
 
James Lange, Ph.D. is Executive Director of the Higher Education Center for Alcohol and Drug Misuse Prevention and Recovery, an academic center of The Ohio State University. He does this while also remaining the Coordinator of Alcohol and Other Drug Initiatives for San Diego State University (SDSU. Recently, Dr. Lange was SDSU's first director of the stand-alone Health Promotion Department. His research and service career have earned him an international reputation within the field of alcohol and other drug abuse prevention. Before coming to SDSU in 2001, he was a Senior Research Scientist with Pacific Institute for Research and Evaluation.