One in 17 college students use cannabis on a daily or near-daily basis.1 Though institutions of higher education who accept federal funds must remain compliant with the Drug-Free Schools and Communities Act—meaning that use and/or possession of cannabis, in any form, or possession of any paraphernalia, will not be tolerated on campus—state retail cannabis laws and regulations are continuing to change.2 With these state-level changes, the way students access cannabis and the ease of access is changing as well. Knowing how students may be buying and accessing cannabis is important to keep in mind while developing prevention initiatives.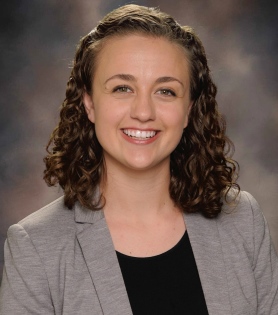 September Johnson
Some states that have legalized retail cannabis use also have approved the delivery of retail cannabis to local residences, often through the ease of ordering right from one's phone. California, Nevada, and Oregon already have introduced cannabis delivery within their states.3,4,5  In Colorado and Massachusetts, cannabis delivery was approved statewide and will roll out soon once the states set up regulations and approve dispensary delivery applications.6,7
 
Each state has slight differences surrounding how an individual can obtain cannabis via delivery. Some states have certain restrictions on what types of establishments can receive deliveries, whether third parties can be used to deliver cannabis, what times cannabis can be delivered, restrictions on how much can be delivered, and some require that you apply in person at a dispensary to qualify for delivery.4,7
 
Due to federal law, the delivery of cannabis products is not allowed on campus. Some students who live off campus may choose to obtain cannabis in this manner.
 
Even if your university is not located in a state where retail cannabis delivery is available, colleges and universities also should be aware of a trend known as gifting. Gifting is a gray area in cannabis law that allows a business to "gift" a consumer with cannabis when the consumer buys other products the business is offering, from food to t-shirts to art.8 The items are often sold at an increased price and when delivered, they come with a cannabis gift. The purchaser avoids any quality control and taxes that one would normally be subject to if purchasing from a cannabis dispensary.9
 
Since gifting often falls in the gray area of the law, the same laws and regulations that typically apply to cannabis delivery may not apply to cannabis gifting. Attention should be paid to these establishments, since some offer student discounts and make the process of obtaining cannabis easier than going to a dispensary.
 
As technology and cannabis legislation continue to evolve, so will how students approach cannabis use. As prevention professionals, paying attention to these changes and how students are engaging in them will allow us to provide the best possible care and information, helping to ensure the holistic health of students.
 
---
References
1 Monitoring the Future. (2020). www.drugabuse.gov. Retrieved 16 March 2020, from www.drugabuse.gov/related-topics/trends-statistics/monitoring-future
2 Text - H.R.3614 - 101st Congress (1989-1990): Drug-Free Schools and Communities Act Amendments of 1989. (2020). www.congress.gov. Retrieved 16 March 2020, from www.congress.gov/bill/101st-congress/house-bill/3614/text
3 Marijuana deliveries OK'd into California communities that ban sales. (2019). ABC7 Los Angeles. Retrieved 16 March 2020, from https://abc7.com/5093520
4 Weed delivery, samples, pesticides: what you should know about Nevada's new pot regulations. (2020). rgj. Retrieved 16 March 2020, from www.rgj.com/story/news/marijuana/2018/01/17/weed-delivery-samples-pesticides-what-you-should-know-nevadas-new-pot-regulations/1038688001
5 Cook, Katherine. Marijuana Home Delivery Starts in Oregon. KGW8, 13 February 2017, www.kgw.com/article/life/marijuana-home-delivery-starts-in-oregon/406724967
6 Regulated Marijuana Delivery | Colorado General Assembly. (2020). https://leg.colorado.gov. Retrieved 16 March 2020, from www.leg.colorado.gov/bills/hb19-1234
7 Massachusetts marijuana delivery: Here's how it works | Boston.com. (2020). www.boston.com. Retrieved 16 March 2020, from www.boston.com/news/local-news/2019/10/01/massachusetts-marijuana-delivery
8 Businesses gift marijuana with snacks within State Law. (2020). The Michigan Daily. Retrieved 16 March 2020, from www.michigandaily.com/section/business/businesses-gift-marijuana-snacks-other-products-within-state-law
9 I-Team: Gray Market Emerges For 'Gifting' Marijuana In Massachusetts. (2018). CBS Boston. Retrieved 16 March 2020, from https://boston.cbslocal.com/2018/12/11/gifting-marijuana-gray-market-investigation/
 
September Johnson is a master's in public health candidate at the Boston University School of Public Health. She also currently serves as an intern in DEA's Community Outreach and Prevention Support Section. September earned her bachelor's degree in public health from the University at Albany. She has a background in project management and has over three years of experience as a public health professional in a variety of fields and settings. At the University at Albany, September was a peer educator with the nationally recognized Middle Earth Peer Assistance Program and helped develop the university's collegiate recovery program. September also has served as Alcohol and Other Drug Graduate Assistant at Wellesley College. She hopes to continue her career in substance use prevention following graduation.