For practitioners working on alcohol and other drug prevention in higher education, it is important for us to engage with our communities of focus to create buy-in, understand needs, and implement strategies that will have a higher likelihood of success. While college students are certainly a busy population, campus environments offer many opportunities to engage with students to enhance alcohol and other drug prevention and education efforts.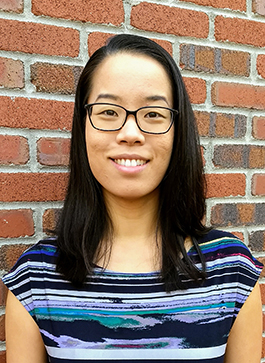 Kimberly Liao
Understanding Student Needs
Understanding student needs is a crucial first step to help prioritize issues, set measurable goals and objectives, and select appropriate strategies. While regional and national data inform on general trends, collecting campus-specific data is ideal. At the University of Denver, our Health and Counseling Center implements several surveys, including the American College Health Association's National College Health Assessment, to collect comprehensive quantitative data on a range of student health behaviors, outcomes, and attitudes. Collecting these data on a regular interval provides trends over time and helps draw comparisons to regional and national samples. In addition to quantitative methods, qualitative methods such as focus groups and interviews can paint a richer picture and help to understand trends observed in the quantitative data.
 
Collaborating with Students
Identifying and partnering with students who have a vested interest in alcohol and other drug issues is an excellent way to ensure student buy-in and voice within prevention and education strategies.
 
One way to do this is partnering with various offices to train student leaders. For example, at the University of Denver, our Health Promotion office provides alcohol and other drug training for Resident Advisors and Orientation Leaders. Given these student leaders' roles in caring for and mentoring other students, our training covers basic alcohol and other drug information, as well as skills for talking with and referring students to campus resources. We tailor our trainings based on real-life situations or common questions that Resident Advisors and Orientation Leaders have previously encountered. Ultimately, trainings benefit not only the student leaders, but also the students they serve.
 
Working with peer educators is another way to engage students and expand reach beyond the capacity of professional staff. Our Thrive Peer Health Educators are trained to facilitate alcohol and other drug workshops and outreach and plan late-night substance-free events. Our Intervene Peer Educators are trained to facilitate active bystander workshops that address a variety of issues, including high-risk alcohol and other drug use. Beyond these formal roles, all peer educators serve informally by having conversations with friends and serving as liaisons between their peers and our Health Promotion office. Providing ongoing training and maintaining two-way communication have been key to supporting peer educators in their roles and development.
Identifying and partnering with students in campus organizations such as student government, fraternities and sororities, and clubs also can serve mutual interests and advance alcohol and other drug prevention and education efforts. For example, in fall 2017, Health Promotion staff worked with student leaders in the Collegiate Council on Gender Violence Topics and Undergraduate Student Government to pass a resolution requiring all new first-year undergraduates, all officers of registered student organizations, and 75% of registered student organization members to complete active bystander training annually. This policy change, which is currently being implemented, will result in broad reach of education and skills to help students recognize and prevent potentially harmful situations, such as alcohol-facilitated sexual assault or alcohol poisoning. Other ways that we have worked with student organizations include cosponsoring awareness campaigns and cohosting late-night, substance-free events.
 
Last, exploring collaborations with faculty members can infuse prevention and education work into the classroom. Many faculty members in fields such as health sciences, writing and research, and marketing are interested in helping students apply classroom concepts to work being done on campus. At the University of Denver, our Health Promotion office is currently serving as a "client" for two writing and research classes. As part of these projects, students will learn about our office's roles and initiatives, as well as personally engage in research to develop recommendations to enhance health promotion and harm reduction work on campus. Offering to partner on a project, make staff available for interviews, or provide in-class presentations can lead to greater faculty and student awareness and engagement on alcohol and other drug prevention and education initiatives.
 
 
---
Kimberly Liao currently serves as Director of Health Promotion at the University of Denver's Health and Counseling Center. The Health Promotion team of professional staff, graduate fellows, and undergraduate peer educators cultivates a thriving University of Denver community through education, engagement, and sociocultural change. They work primarily on prevention and health promotion related to alcohol and other drugs, gender violence, sexual health, and mental health.