Within the last five years, two-year and four-year colleges and universities have increased their focus on increasing persistence and completion rates for college students. While the United States may have the largest and most expansive postsecondary system in the world, we lag behind other countries in degree attainment. Currently, the U.S. ranks 11th in the world in the percentage of adults with a postsecondary degree. Most educational leaders believe we need to do better than this to meet the increasing demands for talent and have set goals for increasing degree completion rates for the U.S. For example, the Lumina Foundation, one of the nation's strongest and largest educational philanthropies, has set a goal that by 2025, 60 percent of Americans will hold a college degree or other high-quality postsecondary credential. In 2016, we were only at 46.9 percent.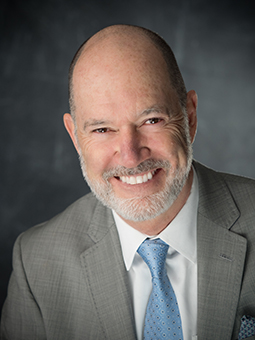 Kevin Kruger, Ph.D.
Higher education is in the midst of a wide set of innovations to increase degree attainment and to understand the factors that inhibit degree attainment. At the top of the list of reasons college students leave without a degree are academic preparation, academic performance, and financial issues. These last five years have seen a frenzied effort to make progress on these issues. For example, Georgia State University has received a lot of attention for employing a set of innovative strategies that have increased its graduation rate by 22 points in the last decade. Nationwide, campuses are experimenting with peer tutoring, mentoring, data analytics, and a host of other advances to increase degree attainment.
 
However, an often overlooked factor in persistence and completion discussion is the importance of a focus on the range of psychosocial issues that are prevalent among traditionally-aged college students. Key among these issues are concerns around the use of illegal drugs and the diversion of prescription drugs. Drug use among college students is an ongoing concern as is the effect drug usage has on the health and well-being of college students. We must acknowledge the direct effect drug use has on student academic performance, degree progress, and degree attainment. In this way, educational, prevention, and treatment efforts will have a direct and measurable impact on these key academic metrics.
 
We already know that the numbers of students who engage in illegal drug usage and nonmedical use of prescription drugs is troubling. Data from the Substance Abuse and Mental Health Services Administration's Center for Behavioral Health Statistics and Quality reveal that too many college students use marijuana, cocaine (including crack), heroin, hallucinogens, and inhalants, as well as the nonmedical use of prescription-type pain relievers, tranquilizers, stimulants, and sedatives. Nearly two million full-time college students (22.2 percent) used an illicit drug in the past month.
 
The academic challenges these students will face seem patently obvious and undeniable, and is borne out by the best researchers in the field. Amelia Arria, Director of the Center on Young Adult Health and Development at the University of Maryland, has found a direct relationship between illicit drug use and poor academic performance and retention. According to a longitudinal study on drug use patterns and continuous enrollment in college conducted by Dr. Arria and others, "the desire to pursue a college degree might wane in the face of escalating involvement with drugs and drug-using peers, who can reinforce disengagement from academic routines such as attending class and studying for exams." Dr. Arria's work suggests that alcohol and other drug misuse prevention and early intervention strategies hold strong promise for improving college graduation rates.
 
Jason Kilmer and his colleagues from the Center for the Study of Health and Risk Behaviors at the University of Washington have found results that support this connection to academic performance. Dr. Kilmer's research as part of Project PHARM (Personalized Health Assessment Related to Medications) found that nonmedical use of a prescription stimulant (NPS) is related to skipping class. Fifty-four percent of students who indicated NPS usage in the last year skipped at least one class. Forty percent of those students reported use of alcohol or other substances as the reason they skipped class.
 
All of this research reinforces the need to continue and expand the important work in prevention and treatment that is already occurring on college campuses. Providing college students with credible and accurate information about the negative impacts on academic performance, as well as the negative impacts on health and well-being, are critical to campus prevention efforts.
 
Additionally, campuses should look to increase the availability of programs such as substance-free housing that destigmatize sobriety and counter peer pressure that glamorizes drug use. These housing programs paired with peer-based support have been shown to be very effective in providing supportive spaces for college students who desire a substance-free academic experience.
 
More colleges also are implementing collegiate recovery programs (CRP). As students struggle with addiction and substance abuse issues, CRPs offer an important campus-based space to find nonjudgmental support and counter the misperception that students with addiction and substance abuse issues are weak and lack willpower. The Association of Recovery in Higher Education reports that 170 colleges now have a CRP. We need more colleges to expand these important recovery programs. These efforts can expand services that already exist to support students with substance abuse issues or who are in recovery. Virtually every college counseling center offers individual and group-based sessions for students. Peer-led student organizations that support a healthy, substance-free lifestyle are also common on most college campuses. In the ongoing argument about resources on campus, it is important to make the critical link between academic performance and the range of clinical and educational services offered through the college counseling center.
 
When it comes to student success – it takes a village. It is critical that colleges look to the broad range of health and wellness issues and their connection to academic success and degree attainment. Increasing illegal and illicit drug abuse information and substance abuse prevention and treatment programs will have a direct payoff in increasing degree attainment on U.S. colleges and universities.
 
 
Kevin Kruger, Ph.D., joined NASPA—Student Affairs Administrators in Higher Education as Associate Executive Director in 1994, and became its first executive-level President on March 15, 2012. In his capacity as a national advocate for students and the primary spokesperson for student affairs administrators and practitioners, he draws on more than 30 years of experience in higher education. Dr. Kruger represents NASPA in national forums such as the Washington Higher Education Secretariat, which includes the leaders of approximately 50 higher education associations. While at NASPA, he has pursued a number of initiatives designed to enhance the association's role in public policy, research, professional development, and student learning and assessment, with a particular interest in the use of technology in serving diverse student populations.