Don't Drive High: Recognizing Cannabis as the Next Frontier for Impaired Driving Prevention
Image

---
Don't Drive High: Recognizing Cannabis as the Next Frontier for Impaired Driving Prevention
-James Wilkinson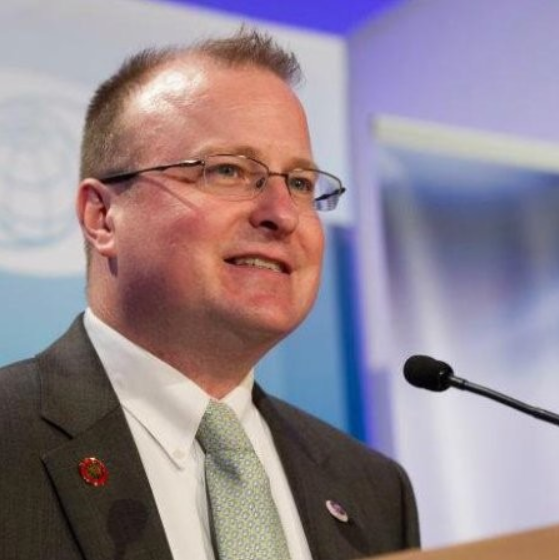 At the American College Health Association, we serve two distinctly different, but intrinsically related audiences. The first is our membership of more than 700 institutions of higher education, and by extension, the more than 10,000 health and wellness professionals, administrators, and other stakeholders in ensuring and advancing college health. The other, of course, is the population of more than 19 million students who attend these universities and colleges, and who depend on college health programs to varying extents in managing their own personal health and wellness.
What's interesting about these two audiences is that although they are very different in terms of behavior, how they communicate, and how they respond to situations, they typically tend to have the same end goals in mind. To put it simply, students usually want to do well enough in their classes to acquire the knowledge they'll need to be successful in their adult lives...and college health professionals and administrators want the same thing. The challenge has been that both audiences don't know what they don't know. Making decisions based on assumptions or perceptions is tricky, especially when meaningful data is lacking. ACHA works tirelessly to resolve this by gathering actionable data for campus communities.
One of the most valuable tools ACHA has developed in serving the greater college health community is the National College Health Assessment – a semi-annual survey that provides insight into the health issues students are actually facing, so that campus officials can make informed decisions about what health initiatives, activities, or promising practices are most needed on their own campuses.
The spring 2022 NCHA report revealed a troubling trend: of students who drove within 30 days and also used cannabis within 30 days, nearly one-third of them report driving within six hours of cannabis use. Among drinkers who also drove in the past 30 days, the proportion is 13.5%, showing that twice the proportion of cannabis users than drinkers drove after using each substance, respectively.
Specifically, the assessment asked respondents how often (if at all) they used cannabis/marijuana. This included smoking, vaping, edibles, and all other methods of use.
41.9% of all students reported having ever used cannabis for nonmedical purposes.

28% of all students reported using cannabis for nonmedical purposes within the past three months.
In states that have decriminalized or legalized cannabis/marijuana, this data may not seem to be worthy of concern -- but it should be. That's because the latest NCHA report also revealed what cannabis and marijuana users are doing while under the influence...they're driving.
Among students who reported using cannabis or marijuana in the past 30 days, and who also reported they drove within the past 30 days, there was a troubling data point.
30.8% of college students who reported using cannabis within 30 days also reported driving within 6 hours of using cannabis/marijuana.
Driving under the influence remains illegal in all U.S. states and territories, including those where cannabis and/or marijuana is legal. And yet, this is clearly not deterring many college students. This is one of those situations where what you don't know can be dangerous.

College health professionals, parent groups, community organizations, and others have done a great deal of work to cut down on drunk driving (under the influence of alcohol). For instance, the Foundation for Advancing Alcohol Responsibility found that drunk driving fatalities have declined 26% over the past 30 years, and fatalities among those age 21 and younger have decreased by 61%.

Because cannabis use and driving has not received the same level of attention as drunk driving, and because states are relaxing marijuana and cannabis laws, many students mistakenly believe it is safer. It is not.

In 2020, the American Automobile Association Foundation for Traffic Safety examined the impacts of recreational cannabis use among drivers. The study focused on the number of drivers in the state of Washington involved in fatal crashes who tested positive for THC. From 2008 to 2012, before the drug was legalized in the state, an estimated 8.8% of fatal crashes were associated with positive THC tests. Between 2013 and 2017, after legalization, that number rose to 18%.

As more and more states change their stance on criminalization of cannabis, we must bring driving under the influence of cannabis to the center of prevention discussions and efforts. The time has come for DUI messaging to evolve. In doing so, we can all help reverse the upward trend of driving under the influence of cannabis, before it results in needless tragedies.
---
James Wilkinson, MA, CAE, is the Chief Executive Officer of the American College Health Association, the leading national nonprofit organization representing college student health and wellness. He has been with the organization since 2021, and leads with more than 20 years of expertise in strengthening nonprofit associations through program innovation, digital transformation, and membership growth. He holds a master's degree in organizational leadership from Gonzaga University, as well as B.A. and B.S. degrees from Frostburg State University and the University of Maryland. For more information about ACHA, visit www.acha.org.