In 1986, the shocking death of the greatest basketball player who never played professional basketball, Leonard "Len" Bias, shocked the nation. Len was a first-team All-American college basketball player from the University of Maryland and was a second overall pick of the Boston Celtics in the 1986 NBA draft. Tragically, Len died two days after the NBA draft from cocaine intoxication after ingesting an unusually pure dose of the drug. His death is referred to as the catalyst event that sparked passage of the Anti-Drug Abuse Act of 1986. We can clearly say the pretext for the field of drug prevention as a professional practice was the substance misuse of a young adult on a college campus. Yet, 33 years later, where are we with regard to college drug abuse prevention? What are some of the best strategies and approaches to address the current drug issues facing America's college students?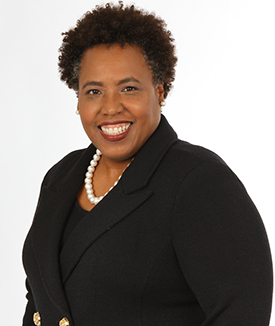 Sylvia L. Quinton, Esq.
Today, a major concern among college students is increased use of marijuana and lower risk perceptions of marijuana. Over the last 10 years, the annual prevalence of marijuana use among young adults aged 19 to 28 increased by 28 percent, yet the use of other illegal drugs did not change. The recent state legalization of medical and non-medical marijuana use and decriminalization of marijuana to mainstream use sends a mixed message to young adults that marijuana is not harmful. This loosening of marijuana restrictions at the state level is occurring despite the fact that marijuana use is illegal under federal law. Furthermore, the National Institute on Drug Abuse has reported that marijuana use may harm mental and physical health, such as impaired memory, motor coordination and altered judgment, and altered brain development among youth and young adults. Other researchers report marijuana use may have  academic consequences for college students. Users are more likely to drop out of college, delay graduation, and have lower GPAs compared to non-users.
 
As a Maryland resident, Len Bias's death affected me greatly. I joined the drug prevention industry in March 1990, just a few years after creation of the Anti-Drug Abuse Act of 1986 and Len's death. I developed my expertise in drug prevention over many years and eventually became the Program Manager of a SAMHSA-funded Minority Serving Institutions Community-based Organization subcontract at a 4-year Historically Black Institution. When I received this support, it was my intention to implement an Evidence-based Intervention (EBI) and have a direct and quick impact on college student drug use. I had no idea of the challenges waiting for me on a campus with over a third of freshmen using marijuana. I made every possible mistake there was to be made. Or conversely, I had the good fortune of learning from direct experience, the best teacher. I quickly learned that most EBIs are not designed for integration into the 15-week academic semester. I learned that I had few windows of opportunities to start a program and/or connect with students. I was not connected to established student-centered entities such as the ATOD Center, Wellness-Health Center, Student Conduct Coordinator, or Office of Campus Life. Although my office was in the Division of Student Affairs, I knew little about student affairs or campus life. I found it imperative that I enhance my drug prevention knowledge of higher education policies, practices, and programs. I gained my body of knowledge by attending programs offered by NASPA-Student Affairs Administrators in Higher Education. Yet, my best lesson was discovering the power of value-added drug prevention.
 
My most challenging barrier was the competition with student organizations, homecoming, convocation, exams, graduation, spring break, winter break, and other traditional academic events. Through my journey, I learned about co-curricular programming—linking out-of-classroom knowledge and skills development and enhancement with academic development.  We recently developed and pilot tested a co-curricular marijuana peer-to-peer direct prevention EBI showing potential for increased perception of harm. The co-curricular activities support students in assuming leadership positions, out-of-classroom peer affiliations and experiences, and out-of-classroom adult-student partnership rather than an instructor-driven education. The key elements of our co-curricular EBI are:
 
The EBI was designed to integrate with the core academic curriculum. The Division of Student Affairs worked with an academic department to integrate the EBI into select courses where the curriculum supported the core components of the EBI. The integration of academic and student affairs staff created more comprehensive experiential learning experiences for the students.
Cross-training for student affairs and academic staff. The EBI staff conducted staff in-service training in areas such as co-curricular pedagogy, curriculum design, and drug prevention strategies and resources.
Drug prevention became a campus-wide initiative requiring campus-wide cooperation and coordination. The EBI transitioned from a stand-alone grant program to a cross-cutting theme in the Division of Student Affairs and select academic programs. A primary component was senior level administrative involvement and support.
The EBI became a value-added extension of traditional university events, such as homecoming; student conduct; student organizations; and the Campus Advisory Board. The EBI became team-driven for campus buy-in and project implementation. Participation across the university ensured that project activities were connected to institutional objectives.
 
In my experience, drug prevention on a college campus requires co-curricular strategy that integrates involvement of student affairs and the academy in tailored student interventions. Given decreasing restrictions regarding marijuana use, the need for drug prevention programs will increase. While deaths like Len's are not expected, student health and academic performance can be jeopardized with marijuana use.
 
Sylvia L. Quinton, Esq., CRA, is a public health attorney, certified research administrator, and drug prevention researcher committed to building a bridge between science and practice. Currently, Sylvia is collaborating with the University of Maryland Prevention Research Center to publish the results from a SAMHSA Minority-Serving Institution Community-based Organization grant that is designed to increase perception of harm for marijuana use for young adults 18 to 24 in a college setting. She works with universities to integrate drug abuse prevention into their academic programs. Sylvia also is in her dissertation phase of study in the pursuit of an EdD from Morgan State University.