As Americans enjoy their summer vacations, the campus police chiefs and public safety directors serving our nation's 4,200 colleges and universities are already turning their attention to the challenges their agencies will face in the new academic year. One of these challenges is keeping their students and campus communities safe from the adverse impacts of drug abuse.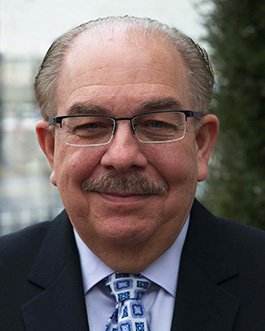 Paul L. Ominsky
Part of that challenge is a "good news, bad news" story. According to the Centers for Disease Control and Prevention's 2017 National Youth Risk Behavior Survey, the use of cocaine, heroin, and methamphetamines is down over the last 10 years. However, only those living under a rock would not know that the misuse of prescription opioids such as codeine, OxyContin, hydrocodone, and Percocet is up. In fact, 14 percent of teens have misused or are now misusing prescription opioids. This includes teens who will soon enter college.
Even the reported decline in the overall use of methamphetamines is tempered by the fact that, according to the National Institute on Drug Abuse, 12 percent of college students are misusing stimulants such as Adderall and Ritalin as so called "study drugs." Drug researchers theorize that college students see these prescription drugs as legal and therefore safe to use and even share with fellow students. Every student needs to know that sharing a prescription drug with someone else is illegal and could be dangerous. Federal and state laws make using someone else's prescription illegal.
 
From our training and experience as law enforcement and public safety officials, we know college students use illegal drugs and misuse prescription drugs for a variety of reasons, including:
 
First time away from home, without close adult supervision
History of use in high school
Stress reliever – relaxation
Desire to fit in – peer pressure
Lower inhibitions – increased socializing
Reduce anxiety or depression
 
It is sadly ironic that drug abuse and prescription drug misuse can actually increase isolation through withdrawal from friends—the opposite of the desired outcome of increased socializing. And instead of "having fun" and reducing depression, one of the adverse consequences can be increased depression. Other negative impacts include poor academic performance, arrests, health problems, suicidal ideation, and injury or death.
 
As tragic as these consequences can be for the individual involved with drug misuse, the negative ripples can extend the harm to the entire community. One example often not recognized is the drug distributor who is not a student or affiliated with the university coming onto campus ostensibly to sell drugs to students. These individuals typically "play by a different set of rules" than the average college student. They may be armed and willing to engage in violent behavior to accomplish their ends. They may be bent on robbery or a rip-off instead of selling drugs. This potentially creates a grave risk for the buyer, as well as other students and members of the community in close proximity. Unfortunately, drug dealers are sometimes our own students.
 
At Princeton University, we made 23 drug arrests in 2016. In the same year, another 39 referrals were made to our student conduct office. Nationally, there were 27,319 campus drug arrests and 59,171 referrals in 2016. For these reasons, the 4,000 members of the International Association of Campus Law Enforcement Administrators (IACLEA) value our collective and individual partnerships with the U.S. Drug Enforcement Administration (DEA). Recently, we teamed up with DEA to conduct a national conference call for IACLEA members on trends in fentanyl and opioid misuse. IACLEA has also actively participated in DEA's National Prescription Drug Take Back Days.
 
Protecting our campus communities is a responsibility shared by law enforcement and public safety officials at all levels, as well as drug abuse prevention and treatment experts, students, faculty, staff, and parents. Campus police chiefs and public safety directors look forward to working collaboratively with all of these stakeholders and DEA to constantly let our students know we care about their well-being and success and that keeping them on track means keeping drugs out.
 
 
Paul L. Ominsky currently serves as President of IACLEA. He also is Executive Director of the Department of Public Safety at Princeton University, to which he was appointed  in 2010. His responsibilities include directing the tactical and strategic focus of the department of over 135 public safety staff, including unarmed commissioned campus police officers with full power of arrest, the office of the University Fire Marshal, noncommissioned security officers, dispatchers, administrators, and special event security. As Executive Director he chairs the Threat Assessment Group, and sits on or with the following university committees: The Environmental, Safety and Risk Management Committee, Security and Safety Committee, Bias Response Committee, Undergraduate Life Committee, Pedestrian Safety Committee, Fire Safety Committee, and Volunteer Fire Fighter Program. Other organizations include the International Association of Chiefs of Police (lifetime member), Hampshire County Sheriff (Massachusetts), New Jersey College and University Public Safety Association, and Mercer County Police Chiefs Association (New Jersey).