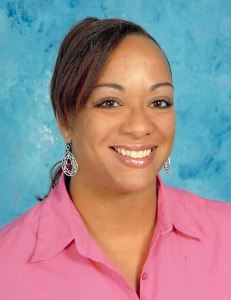 April Miller
As a former campus police officer, I have seen firsthand how instrumental training in substance misuse and mental health is for all professionals working in postsecondary settings. Oftentimes professors and campus police represent a replacement for the parental structure. Mental health and substance misuse challenges may already be present prior to a student being incorporated into the collegiate climate. Separation from family systems and the relative safety of their home environments can exacerbate already present mental health issues. Due to intensity of these circumstances, a student may experience depression or anxiety, causing them to experiment with substances in an effort to self-medicate. The inconsistency of college life also may bring forth emotional instability coupled with an introduction to drugs and alcohol.
Campus police departments are a great resource in providing access to mental health and substance misuse resources for students on postsecondary campuses. In situations where contact is made due to a noncriminal offense, an officer's discretion gives them the opportunity to assess whether or not additional services are needed. The same type of assessment happens in situations where criminal elements are prevalent. An officer can determine, based on their training, if mental illness and substance misuse sometimes co-exist.
Campus police officers are an important link to on- or off-campus mental health and substance use services. If an officer determines a student is in need of some services, then referrals will be made to organizations on or off campus. The college campus environment also allows officers to engage readily in community policing opportunities. The relationship with continued engagement between officers, students, and faculty can be a unique partnership. Our hope as officers is to be viewed by students and faculty as a resource when they are faced with substance use or mental health concerns.
Support from law enforcement on college campuses can help bridge connections for students to much needed services. In some circumstances, transportation can be provided to appointments with the assistance of the campus police agency. Additionally, campus police are sometimes able to assist with on-campus health services. This partnership may include following up with a student who should be receiving consistent care due to a mental health or substance misuse concern.
Freedom from the confines of their home and family also diminishes the student's perceived risk. The ability to judge risk in a college environment is difficult, especially in environments where experimentation with alcohol and marijuana are normalized. Trends in drug use are different for each college or university. Marijuana use is typically normalized in states where it is legal to possess small amounts, possibly creating higher usage among those aged 18-25. Students also may be unaware of the increased potency of today's marijuana relative to the past. It is within our position as law enforcement professionals to educate our students on the laws and rules regarding marijuana use and its dangers.
That is why as first responders we must remain vigilant and continue to educate our students and faculty on the dangers of drug use and how it can exacerbate the effects of mental illness. We need to join forces with local community organizations and make a conscious effort to normalize students receiving help for mental health and addiction services. Although we are doing all we can, there is much more to be done.
---
April Miller is a Community Outreach Specialist working under contract for the Drug Enforcement Administration's 360 Strategy. April Miller began this role in June 2019, which allowed her to return to her hometown of New Bedford, Massachusetts, to bring prevention services to the community she loves. Prior to being appointed to her current position, April served as a law enforcement officer for Northeastern University in Boston. She has experience as a public safety dispatcher with both Northeastern University and the Town of Brookline Police Department. April attended Daytona State College, School of Emergency Services, and graduated from their Florida Law Enforcement Recruit Training in 2015. After becoming a certified law enforcement officer in Florida, she served as a deputy sheriff for the Volusia County Sheriff's Office.