The negative impact of excessive drinking and substance use on one's physical health is well documented. What is often overlooked is the ways in which substance use can interfere with academic engagement, which sometimes can be subtler, but also very serious.
 
There are two main pathways linking substance use to academic problems. First, excessive drinking, marijuana use, and other forms of drug use can have a direct effect on learning, memory, and attention—all of which are important for academic success.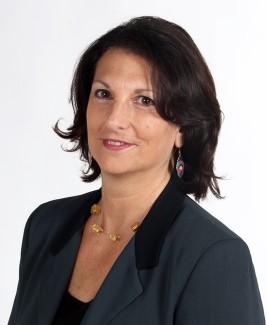 Amelia M. Arria, Ph.D.
Second, drugs are powerful reinforcers, and can "hijack" reward pathways in the brain, making the long-term rewards of academic pursuits much less meaningful than the short-term immediate pleasurable effects of the drug. As drug use becomes more severe, academic pursuits can become even less valued. The cardinal feature of a drug problem is giving up or sacrificing other things and activities you normally enjoyed to use drugs. Family and social relationships, work or academic activities, hobbies, and other interests all take a back seat because of the need to obtain or use drugs.
 
One of the most critical issues for education leaders, at both the secondary school and college level, is how to ensure that students not only progress on their educational path, but also get the most out of their academic experiences. Immersion in academic activities can help students understand the world around them, and puts them in a better position to choose a career path that is fulfilling and can lead to a more enriched personal life. More and more educational leaders are beginning to understand how substance use can deflect the academic trajectories of young people in negative ways.
 
They are concerned about recent trends indicating that perceived risk of marijuana use is declining, use among young adults between 18 to 25 years old is increasing, and new data showing that marijuana use is predictive of nonmedical use of prescription opioids. Moreover, recent data indicate that marijuana use and excessive drinking go hand in hand. It is unusual to find a college student who uses marijuana but does not engage in binge drinking.
 
The results of a recent survey conducted by the Mary Christie Foundation and the Hazelden Betty Ford Foundation of more than 500 college administrators and other professionals quantifies these concerns. Namely, 41 percent of survey respondents noted academic performance problems, 37 percent noted decreases in academic motivation, and 36 percent observed mental health concerns related to student marijuana use.
 
I have had the privilege of addressing a variety of audiences across the United States about these issues. I have met many parents, teachers, professors, employers, and community leaders through these experiences. Many tell stories of young people who started to use alcohol, marijuana, and other substances. The order never really mattered to them, what mattered was that they became distracted, couldn't "just stop," and gave up their dreams.
 
A singular message arises from these voices—one that is clear, consistent, and compelling—an intensified and comprehensive national agenda is needed to prevent substance use and intervene effectively as early as possible. Without taking our eyes off of the devastating opioid epidemic, we need to expand our view and direct attention to all forms of youth substance use. The future success of our nation's youth, families, and community is at stake.
 
 
Amelia M. Arria, Ph.D., is the Director of the Center on Young Adult Health and Development and the Office of Planning and Evaluation at the University of Maryland School of Public Health and an Associate Professor with the Department of Behavioral and Community Health. Currently, she is the principal investigator on the College Life Study, a longitudinal prospective study of health-risk behaviors among college students. Her research focuses on risk and resiliency factors associated with the development of mental health and substance use among adolescents and young adults, as well as the consequences of untreated mental health conditions and substance use.