Addressing Marijuana Use in the College Setting
Image

---
The start of this academic year represents a milestone of sorts for me. I began as a first-year student at the University of Washington (UW) in September 1987; now, 30 years later, I have the honor of working in both a research capacity and a student life capacity at the very campus that shaped my professional identity. It was in fall 1989 that I began working with Mary Larimer (then a graduate student and now director of the Center for the Study of Health & Risk Behaviors) and Dr. G. Alan Marlatt, who would become my advisor and mentor in graduate school, on the development, evaluation, and implementation of brief interventions to reduce harms associated with college student drinking. In my positions on campus, I do what I can to bridge the gap between science and practice. But what happens when the "real world" gets ahead of science?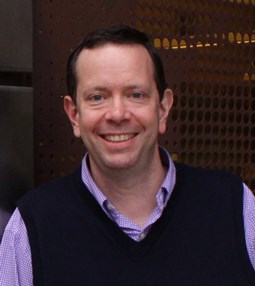 Jason R. Kilmer, Ph.D.
On November 6, 2012, the state of Washington, along with Colorado, legalized cannabis for personal use (i.e., other than medical reasons) for people over 21 years of age. On college campuses, we were quickly asked to consider what we needed to do (or be doing), as well as what prevention efforts needed to be launched (if any). Most campuses alerted their staff, faculty, and students that nothing would be changing on their campus despite what the state had voted for – that, to stay compliant with the Drug-Free Schools and Communities Act, we would all continue to follow federal guidelines (and, of course, marijuana was illegal on a federal level). But what next?
 
For alcohol, we had guidance on strategies with tiers of effectiveness from the National Institute on Alcohol Abuse and Alcoholism (NIAAA) since their groundbreaking "Call to Action" Task Force Report was released in 2002. The body of literature was not yet there for marijuana. In September 2015, the NIAAA released the College Alcohol Intervention Matrix (CollegeAIM), which provided a summary of the effectiveness of almost 60 individually- and environmentally-focused approaches to reduce alcohol use and/or related consequences. Hopeful for guidance, colleagues across the country began asking when the "marijuana matrix" was going to come out!  Again, there was simply less guidance available in the scientific literature.
 
So, my colleagues and I did what we could, and made our best effort at developing strategic plans on our campuses to address marijuana use from a prevention standpoint. Along the way, we definitely learned some lessons. This is, by no means, an exhaustive list, nor do I pretend to have all the answers. But, regardless of what your own state is doing around marijuana, here is a quick summary (in no particular order) of five topics representing lessons learned, potential impacts of marijuana on campus, and/or opportunities related to prevention.

5. Consider what needs to be done around enforcement, and realize that "smoke free" policies are not enough.
It's one thing to remind people that marijuana is illegal on campus; it's another to demonstrate that these policies are, in fact, being enforced. With so many methods and means of using cannabis, relying on "smoke free" policies (typically in place for tobacco) is insufficient. In 2002, NIAAA suggested that campuses communicate alcohol policies to students before they even arrive on campus, and with marijuana there is a clear opportunity to let incoming students (and their parents) know what any one school's rules and policies are.
 
4. Most college students do not use marijuana.
The most recent Monitoring the Future study out of the University of Michigan shows that 39.3 percent of college students report past year use of marijuana, 22.2 percent report past month use, and 4.9 percent report daily use. Of course, this means that over 60 percent of college students did not use marijuana in the past year, and over three-quarters did not use in the past month. Particularly in a changing legal climate, and here in Washington (with everything from billboards, stores, and advertisements), it can seem like marijuana is "everywhere" and/or that "everyone" is using. This is just not the case. There is an opportunity for norms clarification, and to even support the self-efficacy of those reporting use who are contemplating abstinence.
 
3. There are diagnostic criteria for Cannabis Use Disorder, Cannabis Withdrawal, and there are opportunities for screening and education with patients/clients.
Is marijuana addictive?  Yes!  The DSM-5 has the full diagnostic criteria for a Cannabis Use Disorder (which gets rated for its severity as a function of number of criteria endorsed), though a simple screening tool can be used to identify those for whom a more thorough assessment might be indicated. The Cannabis Use Disorders Identification Test-Revised is available online and with scoring criteria. Research by Dr. Christine Lee and colleagues at the University of Washington showed that students report marijuana use for a number of reasons, many of which are related to the feeling of being "high," the social component for them, and giving them something to do when bored. However, some report that it helps them with sleep, feeling depressed, reducing anxiety, helping with appetite, and dealing with headaches. What are some of the symptoms of cannabis withdrawal? They include sleep problems, depressed mood, anxiety, appetite problems, and headaches. It is important to consider how many students are reporting medical marijuana use for these issues when they are actually managing withdrawal symptoms.
 
2. Marijuana can affect cognitive abilities essential to the success of college students.
Research shows that after marijuana use, there are decreases in attention, concentration, and memory, and these are more pronounced the more heavily someone typically uses. These deficits can persist for up to a month after cessation of use. First, it makes it challenging to diagnose things like ADHD if someone is using a substance that can not only exacerbate, but even cause, deficits in attention. Second, if someone is struggling with memory, attention, or concentration, and is using marijuana, changes in marijuana use will pay dividends in these cognitive abilities. Research by Amelia Arria has shown that the more frequently people use marijuana as they progress through college, the more likely they are to have discontinuous enrollment.
 
1. This is very much a different substance then what was seen in the past.
A study released in December 2016 has shown that THC content in marijuana has changed dramatically over the past 20 years. Your students may have heard from friends or family members that they used marijuana in the past and didn't think it was a big deal. This is a different substance! THC content, on average, was 4 percent in 1995, 5.3 percent by 2000, 8 percent by 2005, and in double digits by 2010 (10.4 percent).
 
College AIM states that a "mix of strategies is best" when it comes to addressing alcohol, and presumably the same is true of prevention efforts for marijuana. I have felt that whatever we do about marijuana use prevention/intervention should be in addition to, not in lieu of, the work we do about alcohol-related prevention/intervention. If your campus has developed an innovative prevention program, evaluate and disseminate your findings – help advance the field and the work being done on our campuses.