On January 1, 2014, it became legal in Colorado and Washington State for adults 21 and over to buy marijuana for non-medical use in communities that chose to implement the new law. Currently, 10 states and Washington, DC, have legalized marijuana, with more likely to follow. Marijuana legalization presents particular challenges for colleges and universities because, regardless of state law, these institutions remain subject to the federal Safe and Drug-Free Schools and Communities Act, and the accompanying regulations that apply in the context of higher education.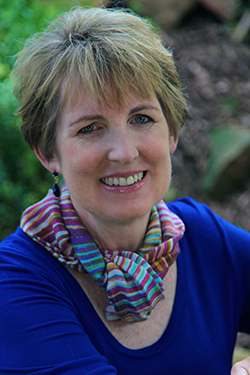 Judge Linda Cooke
Boulder, Colorado, is home to the state's flagship public institution – the University of Colorado at Boulder (CU). The City of Boulder opted to allow marijuana sales and production, with the first shop opening on February 18, 2014, about 1,000 feet north of campus. AACT, Boulder's campus-community coalition addressing substance use issues, provided a much-needed forum for preparing for and monitoring the impacts of legal marijuana in Boulder and at CU. The Boulder experience can offer guidance for college communities as they grapple with legalization, whether actual or prospective.
Gather baseline data about marijuana use in your community at the earliest opportunity. There are multiple metrics to consider – your university's needs assessment data, such as findings from the National College Health Assessment; citations for possession of marijuana or paraphernalia; residence life or student conduct office incident reports – just to name a few. That way, you will be poised to track changes as legalization plays out in your community.
Use your influence to shape how legalized marijuana will manifest in your community. Local legislation can dictate the number, density, location, hours of operation, and signage of marijuana shops. Thoughtful regulation can prevent a high concentration of marijuana shops, especially near your campus, thereby maintaining a normative environment consistent with drug-free learning.
Educate yourself about marijuana preparations and methods of ingestion in legal states. Marijuana plants in legal states are being cultivated to produce ever higher amounts of THC, the active ingredient in so-called "recreational" marijuana. In addition, marijuana concentrates such as "wax," "shatter," and "dab" can have a THC content ranging from 50-90 percent. Marijuana-infused edibles present challenges due to the slow onset of the expected high, thus increasing the risk of over-ingestion. Finally, many users are choosing to vape marijuana, making it difficult to distinguish from tobacco use.
Be prepared to launch robust educational campaigns that will resonate with your targeted audience. Today's young adults often perceive marijuana as relatively harmless because it's "natural." They also subscribe to the belief that recreational marijuana can help with sleep and anxiety (claims which may be true for CBD-based medicinal marijuana, but not for THC-based formulations). Addressing these misperceptions, and warning about the added risks of edibles and marijuana concentrates, can reduce the potential for high-risk use.
Consider enforcement as a complementary strategy. Underage marijuana users can be cited into court with a law violation, just as underage drinkers are cited for alcohol use. They also can be referred to the student conduct office. Either or both of these forums can be the mechanism by which young adult marijuana users are referred to early intervention programs.
Be prepared to offer evidence-based screening and intervention on your campuses or in your surrounding community. CU Boulder and Boulder County Public Health have both adapted Screening, Brief Intervention, and Referral to Treatment (SBIRT) and Brief Alcohol Screening and Intervention for College Students (BASICS) curricula to address marijuana use, or, more commonly, polysubstance use, by this population.
During the fall of 2018, after a steady increase in the number of Minor in Possession of Marijuana cases filed, the Boulder Municipal Court saw its first decline in the number of citations issued since recreational marijuana was legalized in early 2014. While it is too early to draw any firm conclusions from this data, our community is hopeful that our strategies are proving beneficial.
Linda Cooke is the presiding judge of the Boulder Municipal Court. Her work as a judge has focused on alcohol and other drug issues within the university community of Boulder, Colorado, underscoring the importance of an environmental management approach and evidence-based sentencing and treatment. Alcohol and marijuana use and their impacts have been her primary areas of focus. Following legalization of medical and recreational marijuana in Colorado, Judge Cooke has developed considerable policy expertise related to marijuana impacts, policy, regulation, and enforcement. This includes developing strategies specific to a community which houses a large university and demonstrates marijuana use by youth that is higher than the national average.