(The Washington Post, March 15) For every tip-off during March Madness, it's a sure bet that students at the schools playing in the basketball tournament will be tipping up more beer bottles than usual.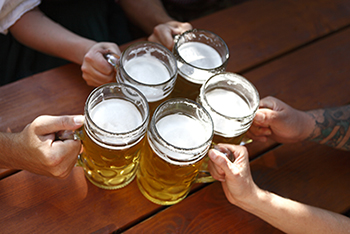 This was one of the key findings of an analysis we conducted recently on the impact of the NCAA men's basketball tournament on college students' drinking behavior.
We are all economists with a keen interest in the relationship between health and economics. Our recent study shines light on the well-established fact that alcohol consumption — and the negative effects that come along with it — often goes hand in hand with college sports. For that reason, college sporting events represent prime opportunities to think about ways to curtail drinking among college students. Read more.