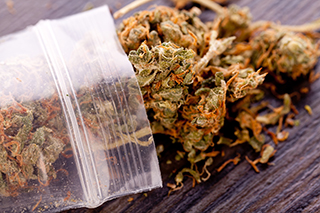 (HealthDay News, April 2) -- Common bad reactions to marijuana include coughing fits, anxiety and paranoia, but regular users are less likely to have problems than occasional users, a new study finds.
"There's been surprisingly little research on the prevalence or frequency of various adverse reactions to cannabis and almost no research trying to predict who is more likely to experience these types of adverse reactions," said study co-author Carrie Cuttler. She's an assistant professor of psychology at Washington State University in Pullman.
"With the legalization of cannabis in Washington and 10 other states, we thought it would be important to document some of this information so that more novice users would have a better sense of what types of adverse reactions they may experience," Cuttler said in a university news release. Read more.