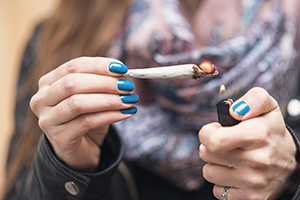 (CNN, November 11) Marijuana use among young adults, especially college students, has been steadily increasing, and the numbers are pretty high, according to a new report.
The article, published by The American Academy of Pediatrics on Monday, is based on the results of the 2002-2016 National Survey on Drug Use and Health, which examined marijuana and smoked tobacco use among 18- to 22-year-olds in the US.
The survey analyzed the use of marijuana and tobacco within the past 30 days and the past 12 months. However, the method by which the marijuana was consumed -- such as smoking, eating, or vaping -- was not identified. Read more.