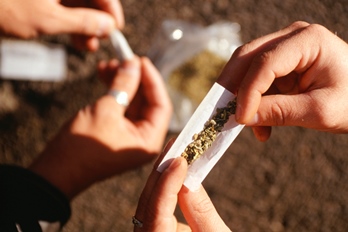 (National Institute on Drug Abuse, September 8) Marijuana use continued to rise among college students over the past five years and remained at historically high levels among same-aged peers who are not in college in 2020, according to survey results from the 2020 Monitoring the Future (MTF) panel study. This represents the highest levels of marijuana use recorded since the 1980s. The survey also found that marijuana vaping and nicotine vaping leveled off in 2020 after sharp increases reported every year since 2017 for both college students and same-aged respondents who are not in college.
Among college students specifically, there was also a significant increase in the annual use of hallucinogens, and a substantial and significant drop in current alcohol use between 2019 and 2020.
"The COVID-19 pandemic dramatically changed the way that young people interact with one another and offers us an opportunity to examine whether drug taking behavior has shifted through these changes," said NIDA Director Nora D. Volkow, M.D. "Moving forward, it will be critical to investigate how and when different substances are used among this young population, and the impact of these shifts over time." Read the rest on NIDA's website.