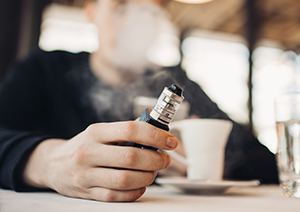 (The Massachussetts Daily Collegian, February 19) Christine Johnston, an assistant director of alcohol and other drug education and health promotion at Springfield College, led a discussion on Tuesday at Amherst College to discuss vaping and its impact on the youth in an event called "Vaping Debunked: Schooling the JUUL & Beyond."

"Let's make this a conversation," said Johnston, encouraging attendees to speak honestly about their smoking habits.

The lecture began with defining terms such as "e-juice" and explained how vaping devices work. With the number of vapers rapidly increasing from approximately seven million in 2011 to 41 million in 2018, vaping has become part of a relatively new discussion on health and addiction, according to Johnston.

Johnston said didn't initially know much about vaping. However, after being asked to do a presentation on it, she said that she quickly became an expert. Read more.