(Commonwealth Times, April 2) Amelia Arria, a researcher at the University of Maryland and director of the university's Center on Young Adult Health and Development, spoke about marijuana's addictive qualities to a crowd at VCU March 30.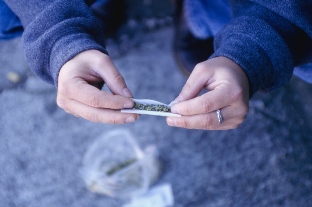 Arria's research indicates 24 percent of university students who used cannabis once had signs of abuse or dependence. The drug is now mainstream among young adults, especially on college campuses, Arria said.
"This drug in particular, is the one where people will not realize they have any problems," Arria said. "It's getting worse because people aren't calling them out. It's becoming more accepted and maybe even beneficial." Read more.