As you may know, being this is an even-numbered year, there is an expectation by the U.S. Department of Education that institutions of higher education will engage in a biennial review process, as required by the Drug-Free Schools and Campuses Act Regulations [EDGAR Part 86].
 
Conducting a thorough and rigorous biennial review is great practice, and provides those implementing a comprehensive substance abuse prevention program—inclusive of policy, education and student assistance, enforcement, campus needs assessment, and campus/community collaboration—an opportunity to reflect what is going well, determine where improvements need to be made, and strategically plan how to maintain and strengthen the overall efforts of a campus to address alcohol and other drug (AOD) use.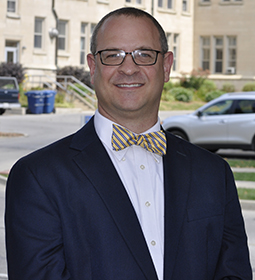 Eric S. Davidson, Ph.D.
The best and most impactful biennial review processes generally demonstrate the following characteristics:
 
Brings together multiple individuals, departments, and programs who have a stake in helping create a healthy and safe environment, and provides opportunities for campus and community partners who may not normally interact to do so.
Promotes the collection and sharing of data and information regarding student beliefs, attitudes, and behaviors, as well as the impact of AOD programs, interventions, services, and policies.
Facilitates the pooling of ideas, resources, and staffing solutions to implement strategies and solutions to more successfully address AOD issues.
Provides institutional ownership of both the problem and possible solutions, rather than isolating responsibility to one person, department, or program.
Provides opportunities for multiple voices to share the good news regarding the efforts and successes currently taking place.
Provides opportunities for multiple voices to advocate for needed changes, whether they relate to staffing, funding, programming, and policies.
Offers a level of accountability for ensuring that recommendations made are carried out during the next two years.
 
I have found that the biennial review is an excellent way to promote the many great things my institution has done to address health and safety to different audiences and constituents. At our last campus/community town hall meeting, several citizens (including several faculty members) were amazed at how comprehensive our program was. I also have used portions of our report for grant proposal writing and awards applications, which has helped in meeting several short timelines. Yes, the process can be time consuming and challenging, but nothing great was ever easy.
 
To learn more about the requirements of the Drug-Free Schools and Campuses Act Regulations, please visit https://safesupportivelearning.ed.gov/resources/complying-drug-free-schools-and-campuses-regulations-edgar-part-86-guide-university-and
 
 
Eric currently serves as Interim Director for Health and Counseling Services at Eastern Illinois University. He also serves as Director of the Illinois Higher Education Center for Alcohol, Other Drug, and Violence Prevention. Eric serves the Vice President of Student Affairs in assessment, evaluation, and research matters, and he has advised several student groups including BACCHUS, Health Fair Planning Committee, Alpha Phi Omega, as well as serving on several master's level thesis committees. Eric is a member of the American College Health Association's Alcohol and Drug Task Force and the NASPA Alcohol and Other Drug Knowledge Community.